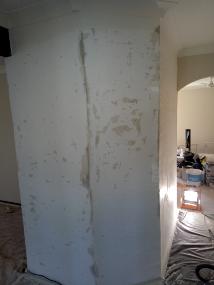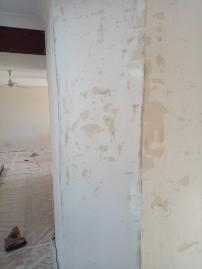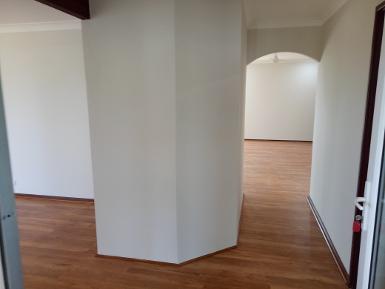 ABC Painting Service is engaged as maintenance contractor, providing ongoing maintenance on a number of buildings across Perth.
If you require fast painting of your residential & commercial rental property..
Regular property maintenance in the Perth metropolitan area.
Painting of rental, residential or commercial properties.
Quality work is needed to attract good tenants and maintain high rents.
If your vacating a residential or rental property. or your a property owner that needs a quick quality paint job.That gets your property back earning you money fast. House Painter Perth - Professional Commercial and Residential Painters WA
If you need a professional painter in Perth for your residential or commercial rental property, you have come to the right place
Whether your house needs a spruce up or your business needs a whole new makeover.
Our team of painters and decorators have the skills to take any project on.
With over 30 years' experience in the painting industry in Perth WA.
Our company has built up a wealth of knowledge and expertise, with a proven track record of satisfied customers
As well as painting services, we offer interior and exterior design services if you need it.
Why Choose Us?

Instant free same day quotes.
We are fully insured.
Guaranteed 100 customer satisfaction.
We take pride in our work and have many happy returning customers.
All our painters are highly skilled and qualified.
Our company offers value for money.

Services We Offer

If you have just bought a new rental house or commercial property that needs a quick cleanup.fast.

It's an exciting but stressful time.

Let us help you get moving fast as possible with our residential rental painting service.

Our professional team can be there fast to paint or add wallpaper.

Just tell us what you need and consider it done.

Invested in a new business and the walls not looking too hot?

Let our commercial rental painting team come along and get things looking fabulous in no time.

Has your house got a certain style but you are not sure what it is and how to decorate it?

Our interior decorating team can share their wealth of knowledge with you and gently steer you in the right direction for your colour design choices.

If you need a skilled painters in Perth for your residential or commercial rental property.

Please don't hesitate to call us on 04111 88 994 for a free quote or friendly advice.

FinMetadatad a rental property rental property painters in Perth, Commercial painting decorating Perth, Professional rental property rental property painters Perth, Find a rental property rental property painter in Joondalup, rental property painting service Perth, rental property Painting service Joondalup, rental property painting decorator in Joondalup, Office rental property painters Perth, commercial office rental property painter Joondalup, Roof rental property painters in Perth, Roof rental property painters Joondalup,Roof painting services Perth, Roof Painting services Joondalup, Residential painting services Perth, Residential Painting Services in Perth, Residential rental property painters in Joondalup, rental property rental property painter in Hillarys, rental property rental property painters in Hillarys, rental property rental property painter in Sorrento, rental property painting in Sorrento, Find Residential rental property painter in Sorrento, rental property rental property painter in Ocean reef, rental property rental property painters in Ocean reef, rental property rental property painter in Heathridge, rental property rental property painters in Heathridge, rental property painting in Heathridge, Find Roof rental property painter in Heathridge, Find Residential rental property painter in Heathridge 6027, rental property rental property painter in Carramar, rental property rental property painters in Carramar, rental property painting in Carramar, Find Roof rental property painter in Carramar, Find Residential rental property painter in Carramar, rental property rental property painter in Duncraig, rental property rental property painters in Duncraig, rental property painting in Duncraig, Residential rental property painter in Duncraig, rental property rental property painter in Whitfords, rental property rental property painter in Whitfords, rental property painting in Whitfords, Residential painting in Whitfords. rental property rental property painters in Joondalup, rental property rental property painter in Joondalup, rental property painting in Joondalup, Residential painting in Joondalup, You can find a rental property painter in Perth, find a rental property painter Joondalup, find a rental property painter rental property rental property painter in Joondalup, find a residential rental property painter in Joondalup, ainters in Alexander Heights, rental property painters in Balcatta, rental property painters in Ballajura, rental property painters in Bassendean, rental property painters in Bayswater, rental property painters in Bedford, rental property painters in Beechboro, rental property painters in Burns Beach, rental property painters in Carramar, rental property painters in Churchlands, rental property painters in Coolbinia, rental property painters in Craigie, rental property painters in Doubleview, rental property painters in Duncraig, rental property painters in East Perth, rental property painters in Eden Hill, rental property painters in Edgewater, rental property painter in Edgewater rental property painters in Ellenbrook, rental property painters in Embleton. rental property painters in Glendalough, rental property painters in Greenwood. rental property painters in Gallup, rental property painters in Hammersley, rental property painters in Heathridge, rental property painter in Heathridge rental property painters in Henley Brook, rental property painters in Hillary's rental property painters in Hocking, rental property painters in Iluka, rental property painters in Inglewood. rental property painters in Innaloo. rental property painters in Joondalup. rental property painters in Joondanna, rental property painters in Kallaroo, rental property painters in Karrinyup. rental property painters in Kiara, rental property painters in Kingsley. rental property painters in Landsdale, rental property painters in Leederville, rental property painters in Madeley, rental property painters in Marangaroo, rental property painters in Maylands, rental property painters in Menora, rental property painters in Mirrabooka, rental property painters in Morley, rental property painters in Mt Hawthorn, rental property painters in Mt Lawley, rental property painters in Mullaloo, rental property painters in Nollamara, rental property painters in Noranda, rental property painters in North Beach, rental property painters in North Perth, rental property painters in Northbridge, rental property painters in Osborne Park, rental property painters in Ocean reef, rental property painters in Perth CBD, rental property painters in Scarborough, rental property painters in Sorrento, rental property painters in South Perth, rental property painters in Stirling, rental property painters in Trigg, rental property painters in Tuart Hill, rental property painters in Wanneroo, rental property painters in Waterman, rental property painters in Wembley Downs, rental property painters in Westminster, rental property painters in West Perth, rental property painters in Woodlands, rental property painters in Yokinepainters Perth 6000, rental property painter Perth 6000, commercial rental property painters Perth 6000, Perth 6000 rental property painters WA, rental property rental property painters Perth 6000, rental property painters in Perth 6000, Perth 6000 rental property painter interior & exterior, Perth 6000 rental property rental property painters, industrial rental property painters Perth 6000, residential rental property painters Perth 6000, rental property & home rental property painter Perth 6000, commercial rental property painter Perth 6000, rental property painter in Perth 6000. home rental property painters Perth 6000, professional rental property painters Perth 6000, interior rental property painters Perth 6000, residential rental property painter Perth 6000, unit & rental property rental property painters Perth 6000, Perth 6000 strata company rental property painter, industrial painting Perth 6000, registered rental property painters Perth 6000, rental property painters Perth 6000 northern suburbs, roof rental property painters Perth 6000, strata companies rental property painter Perth 6000, rental property Painting Perth 6000, rental property paint Perth 6000, paint rental property Perth 6000, painting houses Perth 6000, painting a rental property Perth 6000, interior rental property painting Perth 6000, interior rental property paint rental property paints Perth 6000, painting your rental property Perth 6000, rental property painting services, paint your rental property, painting quotes Perth 6000, painting outside of rental property Perth 6000, paints for commercial painting Perth 6000, registered rental property painters Perth 6000, rental property painter Perth 6000 get quotes, commercial rental property painters Perth 6000 competitive quotes, Perth 6000 rental property painters free quotes, rental property rental property painters Perth 6000 get free quotes, rental property painters in Perth 6000 free estimates, Perth 6000 rental property painter free estimate, Perth 6000 rental property rental property painters quotes, industrial rental property painters Perth 6000 free quotes, residential rental property painters Perth 6000 competitive free quotes, rental property rental property painter Perth 6000 yellow pages, strata painting company free quotes, Professional Registered rental property painters Perth 6000, commercial rental property painters Perth 6000 get quotes, office rental property painters Perth 6000, shop rental property painters in Perth 6000, affordable Painting services Perth 6000, painting companies Perth 6000 free quotes, Painting Contractor Perth 6000 free quotes, commercial rental property painters yellow pages Perth 6000, residential rental property painters yellow pages Perth 6000, local rental property painters Perth 6000, yellow pages painting contractors Perth 6000, true local wall rental property painters Perth 6000, mainteance rental property painters Perth 6000, rental property painting service Perth 6000, Perth 6000 city rental property painters Perth 6000, registered rental property painters Perth 6000, police cleared rental property painters Perth 6000, all suburbs painting Perth 6000, northern suburb rental property painters Perth 6000, southern suburb painting Perth 6000, Perth 6000 metropolitain rental property painters Perth 6000, Perth 6000 metro rental property painters Perth 6000, professional rental property painter free quote Perth 6000, painting quotes Perth 6000, painting rental properties quote Perth 6000, rental property painter rental property quotes Perth 6000, rental property painters Perth 6000, rental property painter and decorator Perth 6000, rental property painter online Perth 6000, painting and decorating Perth 6000, rental property painters and decorators Perth 6000, painting contractors Perth 6000, online painting Perth 6000, wall painting Perth 6000, unit painting quotes Perth 6000, rental property rental property painters Perth 6000, interior painting Perth 6000, cheap rental property painters Perth 6000, online paint Perth 6000, painting online Perth 6000, exterior paint colors Perth 6000, rental property painting Perth 6000, exterior painting Perth 6000, painting contractor quotes Perth 6000, rental property painter decorator Perth 6000, professional rental property painters quotes Perth 6000, commercial rental property painters quotes Perth 6000, rental property painter Perth 6000, painting decorating Perth 6000, local rental property painters get competitive quotes Perth 6000, paint contractors Perth 6000, painting websites Perth 6000, home rental property painter quotes Perth 6000, painting & decorating quotes Perth 6000, abc paint & deco Perth 6000, selling houses Perth 6000 paint pre sell Perth 6000, rental property painters registration Perth 6000 wa, barker whittle painting service Perth 6000, find a rental property painter Perth 6000, eric hood painting service Perth 6000, master rental property painters Perth 6000, tips for 4 hiring a rental property painter Perth 6000, Perth 6000 city rental property painters, local rental property painters Perth 6000, aj cochrane painting service Perth 6000, index painting service Perth 6000, roof painting quotes Perth 6000, roof rental property painters quote Perth 6000, roof restoration quotes Perth 6000, rental property painters jobs Perth 6000, painting job Perth 6000, get a free quote Perth 6000, dulux rental property painters Perth 6000, dulux accredited rental property painter Perth 6000, paintng tradesman quotes Perth 6000, quality rental property painters Perth 6000, affordable rental property painters Perth 6000, barker whittle painting service Perth 6000, licensed rental property painters Perth 6000, licenced painting Perth 6000, rental property rental property painters painting Perth 6000, gum tree rental property painters Perth 6000, true local rental property painters Perth 6000, review rental property painters Perth 6000, rental property painters directory Perth 6000, hi pages rental property painters Perth 6000, fast budget rental property painters Perth 6000, strata maintenance painting Perth 6000, qualified rental property painters Perth 6000, orange painting Perth 6000, colour consultation rental property painters Perth 6000, get a painting quote Perth 6000, rental property painters joondalup 6027, rental property painter joondalup 6027, commercial rental property painters joondalup 6027, joondalup 6027 rental property painters WA, rental property rental property painters joondalup 6027, rental property painters in joondalup 6027, joondalup 6027 rental property painter interior & exterior, joondalup 6027 rental property rental property painters, industrial rental property painters joondalup 6027, residential rental property painters joondalup 6027, rental property & home rental property painter joondalup 6027, commercial rental property painter joondalup 6027, rental property painter in joondalup 6027. home rental property painters joondalup 6027, professional rental property painters joondalup 6027, interior rental property painters joondalup 6027, residential rental property painter joondalup 6027, unit & rental property rental property painters joondalup 6027, joondalup 6027 strata company rental property painter, industrial painting joondalup 6027, registered rental property painters joondalup 6027, rental property painters joondalup 6027 northern suburbs, roof rental property painters joondalup 6027, strata companies rental property painter joondalup 6027, rental property Painting joondalup 6027, rental property paint joondalup 6027, paint rental property joondalup 6027, painting houses joondalup 6027, painting a rental property joondalup 6027, interior rental property painting joondalup 6027, interior rental property paint rental property paints joondalup 6027, painting your rental property joondalup 6027, rental property painting services, paint your rental property, painting quotes joondalup 6027, painting outside of rental property joondalup 6027, paints for commercial painting joondalup 6027, registered rental property painters joondalup 6027, rental property painter joondalup 6027 get quotes, commercial rental property painters joondalup 6027 competitive quotes, joondalup 6027 rental property painters free quotes, rental property rental property painters joondalup 6027 get free quotes, rental property painters in joondalup 6027 free estimates, joondalup 6027 rental property painter free estimate, joondalup 6027 rental property rental property painters quotes, industrial rental property painters joondalup 6027 free quotes, residential rental property painters joondalup 6027 competitive free quotes, rental property rental property painter joondalup 6027 yellow pages, strata painting company free quotes, Professional Registered rental property painters joondalup 6027, commercial rental property painters joondalup 6027 get quotes, office rental property painters joondalup 6027, shop rental property painters in joondalup 6027, affordable Painting services joondalup 6027, painting companies joondalup 6027 free quotes, Painting Contractor joondalup 6027 free quotes, commercial rental property painters yellow pages joondalup 6027, residential rental property painters yellow pages joondalup 6027, local rental property painters joondalup 6027, yellow pages painting contractors joondalup 6027, true local wall rental property painters joondalup 6027, mainteance rental property painters joondalup 6027, rental property painting service joondalup 6027, joondalup 6027 city rental property painters joondalup 6027, registered rental property painters joondalup 6027, police cleared rental property painters joondalup 6027, all suburbs painting joondalup 6027, northern suburb rental property painters joondalup 6027, southern suburb painting joondalup 6027, joondalup 6027 metropolitain rental property painters joondalup 6027, joondalup 6027 metro rental property painters joondalup 6027, professional rental property painter free quote joondalup 6027, painting quotes joondalup 6027, painting rental properties quote joondalup 6027, rental property painter rental property quotes joondalup 6027, rental property painters joondalup 6027, rental property painter and decorator joondalup 6027, rental property painter online joondalup 6027, painting and decorating joondalup 6027, rental property painters and decorators joondalup 6027, painting contractors joondalup 6027, online painting joondalup 6027, wall painting joondalup 6027, unit painting quotes joondalup 6027, rental property rental property painters joondalup 6027, interior painting joondalup 6027, cheap rental property painters joondalup 6027, online paint joondalup 6027, painting online joondalup 6027, exterior paint colors joondalup 6027, rental property painting joondalup 6027, exterior painting joondalup 6027, painting contractor quotes joondalup 6027, rental property painter decorator joondalup 6027, professional rental property painters quotes joondalup 6027, commercial rental property painters quotes joondalup 6027, rental property painter joondalup 6027, painting decorating joondalup 6027, local rental property painters get competitive quotes joondalup 6027, paint contractors joondalup 6027, painting websites joondalup 6027, home rental property painter quotes joondalup 6027, painting & decorating quotes joondalup 6027, abc paint & deco joondalup 6027, selling houses joondalup 6027 paint pre sell joondalup 6027, rental property painters registration joondalup 6027 wa, barker whittle painting service joondalup 6027, find a rental property painter joondalup 6027, eric hood painting service joondalup 6027, master rental property painters joondalup 6027, tips for 4 hiring a rental property painter joondalup 6027, joondalup 6027 city rental property painters, local rental property painters joondalup 6027, aj cochrane painting service joondalup 6027, index painting service joondalup 6027, roof painting quotes joondalup 6027, roof rental property painters quote joondalup 6027, roof restoration quotes joondalup 6027, rental property painters jobs joondalup 6027, painting job joondalup 6027, get a free quote joondalup 6027, dulux rental property painters joondalup 6027, dulux accredited rental property painter joondalup 6027, paintng tradesman quotes joondalup 6027, quality rental property painters joondalup 6027, affordable rental property painters joondalup 6027, barker whittle painting service joondalup 6027, licensed rental property painters joondalup 6027, licenced painting joondalup 6027, rental property rental property painters painting joondalup 6027, gum tree rental property painters joondalup 6027, true local rental property painters joondalup 6027, review rental property painters joondalup 6027, rental property painters directory joondalup 6027, hi pages rental property painters joondalup 6027, fast budget rental property painters joondalup 6027, strata maintenance painting joondalup 6027, qualified rental property painters joondalup 6027, orange painting joondalup 6027, colour consultation rental property painters joondalup 6027, get a painting quote joondalup 6027, rental property painters heathridge 6027, rental property painter heathridge 6027, commercial rental property painters heathridge 6027, heathridge 6027 rental property painters WA, rental property rental property painters heathridge 6027, rental property painters in heathridge 6027, heathridge 6027 rental property painter interior & exterior, heathridge 6027 rental property rental property painters, industrial rental property painters heathridge 6027, residential rental property painters heathridge 6027, rental property & home rental property painter heathridge 6027, commercial rental property painter heathridge 6027, rental property painter in heathridge 6027. home rental property painters heathridge 6027, professional rental property painters heathridge 6027, interior rental property painters heathridge 6027, residential rental property painter heathridge 6027, unit & rental property rental property painters heathridge 6027, heathridge 6027 strata company rental property painter, industrial painting heathridge 6027, registered rental property painters heathridge 6027, rental property painters heathridge 6027 northern suburbs, roof rental property painters heathridge 6027, strata companies rental property painter heathridge 6027, rental property Painting heathridge 6027, rental property paint heathridge 6027, paint rental property heathridge 6027, painting houses heathridge 6027, painting a rental property heathridge 6027, interior rental property painting heathridge 6027, interior rental property paint rental property paints heathridge 6027, painting your rental property heathridge 6027, rental property painting services, paint your rental property, painting quotes heathridge 6027, painting outside of rental property heathridge 6027, paints for commercial painting heathridge 6027, registered rental property painters heathridge 6027, rental property painter heathridge 6027 get quotes, commercial rental property painters heathridge 6027 competitive quotes, heathridge 6027 rental property painters free quotes, rental property rental property painters heathridge 6027 get free quotes, rental property painters in heathridge 6027 free estimates, heathridge 6027 rental property painter free estimate, heathridge 6027 rental property rental property painters quotes, industrial rental property painters heathridge 6027 free quotes, residential rental property painters heathridge 6027 competitive free quotes, rental property rental property painter heathridge 6027 yellow pages, strata painting company free quotes, Professional Registered rental property painters heathridge 6027, commercial rental property painters heathridge 6027 get quotes, office rental property painters heathridge 6027, shop rental property painters in heathridge 6027, affordable Painting services heathridge 6027, painting companies heathridge 6027 free quotes, Painting Contractor heathridge 6027 free quotes, commercial rental property painters yellow pages heathridge 6027, residential rental property painters yellow pages heathridge 6027, local rental property painters heathridge 6027, yellow pages painting contractors heathridge 6027, true local wall rental property painters heathridge 6027, mainteance rental property painters heathridge 6027, rental property painting service heathridge 6027, heathridge 6027 city rental property painters heathridge 6027, registered rental property painters heathridge 6027, police cleared rental property painters heathridge 6027, all suburbs painting heathridge 6027, northern suburb rental property painters heathridge 6027, southern suburb painting heathridge 6027, heathridge 6027 metropolitain rental property painters heathridge 6027, heathridge 6027 metro rental property painters heathridge 6027, professional rental property painter free quote heathridge 6027, painting quotes heathridge 6027, painting rental properties quote heathridge 6027, rental property painter rental property quotes heathridge 6027, rental property painters heathridge 6027, rental property painter and decorator heathridge 6027, rental property painter online heathridge 6027, painting and decorating heathridge 6027, rental property painters and decorators heathridge 6027, painting contractors heathridge 6027, online painting heathridge 6027, wall painting heathridge 6027, unit painting quotes heathridge 6027, rental property rental property painters heathridge 6027, interior painting heathridge 6027, cheap rental property painters heathridge 6027, online paint heathridge 6027, painting online heathridge 6027, exterior paint colors heathridge 6027, rental property painting heathridge 6027, exterior painting heathridge 6027, painting contractor quotes heathridge 6027, rental property painter decorator heathridge 6027, professional rental property painters quotes heathridge 6027, commercial rental property painters quotes heathridge 6027, rental property painter heathridge 6027, painting decorating heathridge 6027, local rental property painters get competitive quotes heathridge 6027, paint contractors heathridge 6027, painting websites heathridge 6027, home rental property painter quotes heathridge 6027, painting & decorating quotes heathridge 6027, abc paint & deco heathridge 6027, selling houses heathridge 6027 paint pre sell heathridge 6027, rental property painters registration heathridge 6027 wa, barker whittle painting service heathridge 6027, find a rental property painter heathridge 6027, eric hood painting service heathridge 6027, master rental property painters heathridge 6027, tips for 4 hiring a rental property painter heathridge 6027, heathridge 6027 city rental property painters, local rental property painters heathridge 6027, aj cochrane painting service heathridge 6027, index painting service heathridge 6027, roof painting quotes heathridge 6027, roof rental property painters quote heathridge 6027, roof restoration quotes heathridge 6027, rental property painters jobs heathridge 6027, painting job heathridge 6027, get a free quote heathridge 6027, dulux rental property painters heathridge 6027, dulux accredited rental property painter heathridge 6027, paintng tradesman quotes heathridge 6027, quality rental property painters heathridge 6027, affordable rental property painters heathridge 6027, barker whittle painting service heathridge 6027, licensed rental property painters heathridge 6027, licenced painting heathridge 6027, rental property rental property painters painting heathridge 6027, gum tree rental property painters heathridge 6027, true local rental property painters heathridge 6027, review rental property painters heathridge 6027, rental property painters directory heathridge 6027, hi pages rental property painters heathridge 6027, fast budget rental property painters heathridge 6027, strata maintenance painting heathridge 6027, qualified rental property painters heathridge 6027, orange painting heathridge 6027, colour consultation rental property painters heathridge 6027, get a painting quote heathridge 6027, find a rental property painter perth, find a rental property painter joondalup, rental property rental property painters Perth, rental property rental property painters Joondalup, rental property rental property painters in Perth, Commercial painting decorating Perth, Professional rental property rental property painters Perth, rental property rental property painter in Joondalup, rental property painting service Joondalup, Interior rental property painters Perth, interior rental property painters Joondalup, exterior rental property painters perth. exterior rental property painters joondalup, rental property painting decorator in Joondalup, office rental property painters Perth, commercial office rental property painter Joondalup,roof rental property painters in Perth, Roof rental property painters Joondalup, Roof painting services Perth, Roof Painting services Joondalup, Residential painting services Joondalup, Residential rental property painters in Joondalup, rental property rental property painter in Hillarys, rental property rental property painters in Hillarys, rental property rental property painter in Sorrento, rental property painting in Sorrento, Residential rental property painter in Sorrento, rental property rental property painter in Ocean reef, rental property rental property painters in Ocean reef, rental property rental property painter in Heathridge, rental property rental property painters in Heathridge, rental property painting in Heathridge, Roof rental property painter in Heathridge, Residential rental property painter in Heathridge 6027, rental property rental property painter in Duncraig, rental property rental property painters in Duncraig, rental property painting in Duncraig, Residential rental property painter in Duncraig, rental property rental property painter in Whitfords, rental property rental property painter in Whitfords, rental property painting in Whitfords, Residential painting in Whitfords, rental property rental property painters in Joondalup, rental property rental property painter in Joondalup, rental property painting in Joondalup, Residential painting in Joondalup,You can find a rental property painter in Perth, find a rental property painter Joondalup, find a rental property painter rental property rental property painter in Joondalup, find a residential rental property painter in Joondalup rental property painters in Perth, rental property painter perth, painting decorating perth, professional rental property painters perth, rental property painter in joondalup, Joondalup painting service, painting decorator in joondalup, commercial rental property painters perth, commercial rental property painter Joondalup, roof rental property painters perth, roof rental property painters Joondalup,painting services perth, painting services joondalup, rental property painters in joondalup, rental property painter in joondalup, rental property painter in hillarys, rental property painters in hillarys, rental property painters in sorrento, rental property painter in sorrento, rental property painter in ocean reef, rental property painters in ocean reef, rental property painter in heathridge, rental property painters in heathridge, rental property painter in duncraig, rental property painters in duncraig, rental property painter in whitfords rental property painters in whitfords, find a rental property painter perth. find a rental property painter joondalup, rental property painters in Perth. rental property painters in Joondalup rental property painters in Alexander Heights, rental property painters in Balcatta, rental property painters in Ballajura, rental property painters in Bassendean, rental property painters in Bayswater, rental property painters in Bedford, rental property painters in Beechboro, rental property painters in Burns Beach, rental property painters in Carramar, rental property painters in Churchlands, rental property painters in Coolbinia, rental property painters in Craigie, rental property painters in Doubleview, rental property painters in Duncraig, rental property painters in East Perth, rental property painters in Eden Hill, rental property painters in Ellenbrook, rental property painters in Embleton. rental property painters in Glendalough, rental property painters in Greenwood. rental property painters in Gallup, rental property painters in Hammersley, rental property painters in Heathridge, rental property painters in Henley Brook, rental property painters in Hillary's rental property painters in Hocking, rental property painters in Iluka, rental property painters in Inglewood. rental property painters in Innaloo. rental property painters in Joondalup. rental property painters in Joondanna, rental property painters in Kallaroo, rental property painters in Karrinyup. rental property painters in Kiara, rental property painters in Kingsley. rental property painters in Landsdale, rental property painters in Leederville, rental property painters in Madeley, rental property painters in Marangaroo, rental property painters in Maylands, rental property painters in Menora, rental property painters in Mirrabooka, rental property painters in Morley, rental property painters in Mt Hawthorn, rental property painters in Mt Lawley, rental property painters in Mullaloo, rental property painters in Nollamara, rental property painters in Noranda, rental property painters in North Beach, rental property painters in North Perth, rental property painters in Northbridge, rental property painters in Osborne Park, rental property painters in Ocean reef, rental property painters in Perth CBD, rental property painters in Scarborough, rental property painters in Sorrento, rental property painters in South Perth, rental property painters in Stirling, rental property painters in Trigg, rental property painters in Tuart Hill, rental property painters in Wanneroo, rental property painters in Waterman, rental property painters in Wembley Downs, rental property painters in Westminster, rental property painters in West Perth, rental property painters in Woodlands, rental property painters in Yokine. Find Painting contractors local rental property painter in Alexander Heights,Find Painting contractors local rental property painter in Balcatta,Find Painting contractors local rental property painter in Ballajura,Find Painting contractors local rental property painter in Bassendean,Find Painting contractors local rental property painter in Bayswater,Find Painting contractors local rental property painter in bedford,Find Painting contractors rental property painters Tradespeople,Find Painting contractors local rental property painter in Beechboro,Find Painting contractors local rental property painter in Burns Beach,Find Painting contractors local rental property painter in Carramar,Find Painting contractors local rental property painter in Coolbinia,Find Painting contractors local rental property painter in Craigie,Find Painting contractors local rental property painter in Doubleview,Find Painting contractors local rental property painter in Duncraig,Find Painting contractors local rental property painter in East Perth,Find Painting contractors local rental property painter in Eden Hill,Find Painting contractors local rental property painter in Ellenbrook,Find Painting contractors local rental property painter in Embleton. Find Painting contractors local rental property painter in Glendalough,Find Painting contractors local rental property painter in Greenwood.Find Painting contractors local rental property painter in Gallup,Find Painting contractors local rental property painter in Hammersley,Find Painting contractors local rental property painter in Heathridge,Find Painting contractors local rental property painter in Henley Brook, Find Painting contractors local rental property painter in Hillary's,Find Painting contractors local rental property painter in Hocking,Find Painting contractors local rental property painter in Iluka,Find Painting contractors local rental property painter in Inglewood,Find Painting contractors local rental property painter in Innaloo. Find Painting contractors local rental property painter in Joondalup,Find Painting contractors local rental property painter in Joondanna,Find Painting contractors local rental property painter in Kallaroo,Find Painting contractors local rental property painter in Karrinyup,Find Painting contractors local rental property painter in Kiara,Find Painting contractors local rental property painter in Kingsley,Find Painting contractors local rental property painter in Landsdale, Find Painting contractors local rental property painter in Leederville,Find Painting contractors local rental property painter in Madeley,Find Painting contractors local rental property painter in Marangaroo,Find Painting contractors local rental property painter in Maylands,Find Painting contractors local rental property painter in Menora,Find Painting contractors local rental property painter in Mirrabooka,Find Painting contractors local rental property painter in Morley,Find Painting contractors local rental property painter in Mt Hawthorn,Find Painting contractors local rental property painter in Mt Lawley,Find Painting contractors local rental property painter in Mullaloo,Find Painting contractors local rental property painter in Nollamara,Find Painting contractors local rental property painter in Noranda,Find Painting contractors local rental property painter in North Beach,Find Painting contractors local rental property painter in North Perth,Find Painting contractors local rental property painter in Northbridge,Find Painting contractors local rental property painter in Osborne Park,Find Painting contractors local rental property painter in Ocean reef,Find Painting contractors local rental property painter in Perth CBD,Find Painting contractors local rental property painter in Scarborough,Find Painting contractors local rental property painter in Sorrento,Find Painting contractors local rental property painter in South Perth, Find Painting contractors local rental property painter in Stirling,Find Painting contractors local rental property painter in Trigg, Find Painting contractors local rental property painter in Tuart Hill, Find Painting contractors local rental property painter in Wanneroo, Find Painting contractors local rental property painter in Waterman, Find Painting contractors local rental property painter in Wembley Downs,Find Painting contractors local rental property painter in Westminster,Find Painting contractors local rental property painter in West Perth, Find Painting contractors local rental property painter in Woodlands,Find Painting contractors local rental property painter in Yokine, For Free Painting Quote Perth Joondalup,List Professional Painting contractors local rental property painters in Alexander Heights, List Professional Painting contractors local rental property painters in Balcatta, List Professional Painting contractors local rental property painters in Ballajura,List Professional Painting contractors local rental property painters in Bassendean,List Professional Painting contractors local rental property painters in Bayswater,List Professional Painting contractors local rental property painters in Bedford, List Professional Painting contractors local rental property painters in Beechboro,List Professional Painting contractors local rental property painters in Burns Beach,List Professional Painting contractors local rental property painters in Carramar,List Professional Painting contractors local rental property painters in Coolbinia,List Professional Painting contractors local rental property painters in Craigie,List Professional Painting contractors local rental property painters in Doubleview,List Professional Painting contractors local rental property painters in Duncraig, List Professional Painting contractors local rental property painters in East Perth,List Professional Painting contractors local rental property painters in Eden Hill,List Professional Painting contractors local rental property painters in Ellenbrook,List Professional Painting contractors local rental property painters in Embleton.List Professional Painting contractors local rental property painters in Glendalough,List Professional Painting contractors local rental property painters in Greenwood.List Professional Painting contractors local rental property painters in Gallup, List Professional Painting contractors local rental property painters in Hammersley, List Professional Painting contractors local rental property painters in Heathridge, List Professional Painting contractors local rental property painters in Henley Brook,List Professional Painting contractors local rental property painters in Hillary's,List Professional Painting contractors local rental property painters in Hocking,List Professional Painting contractors local rental property painters in Iluka,List Professional Painting contractors local rental property painters in Inglewood.List Professional Painting contractors local rental property painters in Innaloo, List Professional Painting contractors local rental property painters in Joondalup,List Professional Painting contractors local rental property painters in Joondanna,List Professional Painting contractors local rental property painters in Kallaroo,List Professional Painting contractors local rental property painters in Karrinyup, List Professional Painting contractors local rental property painters in Kiara, List Professional Painting contractors local rental property painters in Kingsley, List Professional Painting contractors local rental property painters in Landsdale, List Professional Painting contractors local rental property painters in Leederville,List Professional Painting contractors local rental property painters in Madeley,List Professional Painting contractors local rental property painters in Marangaroo,List Professional Painting contractors local rental property painters in Maylands,List Professional Painting contractors local rental property painters in Menora,List Professional Painting contractors local rental property painters in Mirrabooka,List Professional Painting contractors local rental property painters in Morley,List Professional Painting contractors local rental property painters in Mt Hawthorn,List Professional Painting contractors local rental property painters in Mt Lawley, List Professional Painting contractors local rental property painters in Mullaloo,List Professional Painting contractors local rental property painters in Nollamara,List Professional Painting contractors local rental property painters in Noranda,List Professional Painting contractors local rental property painters in North Beach,List Professional Painting contractors local rental property painters in North Perth,List Professional Painting contractors local rental property painters in Northbridge, List Professional Painting contractors local rental property painters in Osborne Park,List Professional Painting contractors local rental property painters in Ocean reef,List Professional Painting contractors local rental property painters in Perth CBD,List Professional Painting contractors local rental property painters in Scarborough,List Professional Painting contractors local rental property painters in Sorrento,List Professional Painting contractors local rental property painters in South Perth, List Professional Painting contractors local rental property painters in Stirling,List Professional Painting contractors local rental property painters in Trigg,List Painting contractors local rental property painter in Tuart Hill, List Professional Painting contractors local rental property painters in Wanneroo,List Professional Painting contractors local rental property painters in Waterman,List Professional Painting contractors local rental property painters in Wembley Downs,List Professional Painting contractors local rental property painters in Westminster,List Professional Painting contractors local rental property painters in West Perth,List Professional Painting contractors local rental property painters in Woodlands,List Professional Painting contractors local rental property painters in Yokine, For Free Painting Quotation Perth Joondalup, Find Painting contractors local rental property painter in Alexander Heights, Find Painting contractors local rental property painter in Balcatta, Find Painting contractors local rental property painter in Ballajura, Find Painting contractors local rental property painter in Bassendean, Find Painting contractors local rental property painter in Bayswater, Find Painting contractors local rental property painter in Bedford, Find Painting contractors local rental property painter in Beechboro, Find Painting contractors local rental property painter in Burns Beach, Find Painting contractors local rental property painter in Carramar, Find Painting contractors local rental property painter in Coolbinia, Find Painting contractors local rental property painter in Craigie, Find Painting contractors local rental property painter in Doubleview, Find Painting contractors local rental property painter in Duncraig, Find Painting contractors local rental property painter in East Perth, Find Local rental property painter in Eden Hill, Find Painting contractors local rental property painter in Ellenbrook, Find Painting contractors local rental property painter in Embleton, Find Painting contractors local rental property painter in Glendalough, Find Painting contractors local rental property painter in Greenwood. Find Painting contractors local rental property painter in Gallup, Find Painting contractors local rental property painter in Hammersley, Find Painting contractors local rental property painter in Heathridge, Find Painting contractors local rental property painter in Henley Brook, Find Painting contractors local rental property painter in Hillary's, Find Painting contractors local rental property painter in Hocking, Find local Painting Contractor in Iluka, Find local rental property painters in Iluka,Find Painting contractors local rental property painter in Inglewood. Find Painting contractors local rental property painter in Innaloo. Find Painting contractors local rental property painter in Joondalup. Find Painting contractors local rental property painter in Joondanna, Find Painting contractors local rental property painter in Kallaroo, Find Painting contractors local rental property painter in Karrinyup. Find Painting contractors local rental property painter in Kiara, Find Painting contractors local rental property painter in Kingsley. Find Painting contractors local rental property painter in Landsdale, Find Painting contractors local rental property painter in Leederville, Find Painting contractors local rental property painter in Madeley, Find Painting contractors local rental property painter in Marangaroo ,Find Painting contractors local rental property painter in Maylands, Find Painting contractors local rental property painter in Menora, Find Painting contractors local rental property painter in Mirrabooka ,Find Painting contractors local rental property painter in Morley, Find Painting contractors local rental property painter in Mt Hawthorn, Find Painting contractors local rental property painter in Mt Lawley, Find Painting contractors local rental property painter in Mullaloo, Find Painting contractors local rental property painter in Nollamara, Find Painting contractors local rental property painter in Noranda, Find Painting contractors local rental property painter in North Beach, Find Painting contractors local rental property painter in North Perth, Find Painting contractors local rental property painter in Northbridge, Find Painting contractors local rental property painter in Osborne Park, Find Painting contractors local rental property painter in Ocean reef, Find Painting contractors local rental property painter in Perth CBD, Find Painting contractors local rental property painter in Scarborough, Find Painting contractors local rental property painter in Sorrento, Find Painting contractors local rental property painter in South Perth, Find Painting contractors local rental property painter in Stirling, Find Painting contractors local rental property painter in Trigg, Find Painting contractors local rental property painter in Tuart Hill, Find Painting contractors local rental property painter in Wanneroo, Find Painting contractors local rental property painter in Waterman, Find rental property painter in Wembley Downs, Find Painting contractors local rental property painter in Westminster, Find Painting contractors local rental property painter in West Perth, Find Painting contractors local rental property painter in Woodlands, Find Painting contractors local rental property painter in Yokine, Find painting prices local rental property painter in Alexander Heights, Find painting prices local rental property painter in Balcatta, Find painting prices local rental property painter in Ballajura, Find painting prices local rental property painter in Bassendean, Find painting prices local rental property painter in Bayswater, Find painting prices local rental property painter in Bedford, Find painting prices local rental property painter in Beechboro, Find painting prices local rental property painter in Burns Beach, Find painting prices local rental property painter in Carramar, Find painting prices local rental property painter in Coolbinia, Find painting prices local rental property painter in Craigie, Find painting prices local rental property painter in Doubleview, Find painting prices local rental property painter in Duncraig, Find painting prices local rental property painter in East Perth, Find rental property painter in Eden Hill, Find painting prices local rental property painter in Ellenbrook, Find painting prices local rental property painter in Embleton, Find painting prices local rental property painter in Glendalough, Find painting prices local rental property painter in Greenwood. Find painting prices local rental property painter in Gallup, Find painting prices local rental property painter in Hammersley, Find painting prices local rental property painter in Heathridge, Find painting prices local rental property painter in Henley Brook, Find painting prices local rental property painter in Hillary's, Find painting prices local rental property painter in Hocking, Find painting prices local rental property painter in Iluka, Find painting prices local rental property painter in Inglewood. Find painting prices local rental property painter in Innaloo. Find painting prices local rental property painter in Joondalup. Find painting prices local rental property painter in Joondanna, Find painting prices local rental property painter in Kallaroo, Find painting prices local rental property painter in Karrinyup. Find painting prices local rental property painter in Kiara, Find painting prices local rental property painter in Kingsley. Find painting prices local rental property painter in Landsdale, Find painting prices local rental property painter in Leederville, Find painting prices local rental property painter in Madeley, Find painting prices local rental property painter in Marangaroo, Find painting prices local rental property painter in Maylands, Find painting prices local rental property painter in Menora, Find painting prices local rental property painter in Mirrabooka, Find painting prices local rental property painter in Morley, Find painting prices local rental property painter in Mt Hawthorn, Find painting prices local rental property painter in Mt Lawley, Find painting prices local rental property painter in Mullaloo, Find painting prices local rental property painter in Nollamara, Find painting prices local rental property painter in Noranda, Find painting prices local rental property painter in North Beach, Find painting prices local rental property painter in North Perth, Find painting prices local rental property painter in Northbridge, Find painting prices local rental property painter in Osborne Park, Find painting prices local rental property painter in Ocean reef, Find painting prices local rental property painter in Perth CBD, Find painting prices local rental property painter in Scarborough, Find painting prices local rental property painter in Sorrento, Find painting prices local rental property painter in South Perth, Find painting prices local rental property painter in Stirling, Find painting prices local rental property painter in Trigg, Find painting prices local rental property painter in Tuart Hill, Find painting prices local rental property painter in Wanneroo, Find painting prices local rental property painter in Waterman, Find painting prices local rental property painter in Wembley Downs, Find painting prices local rental property painter in Westminster, Find painting prices local rental property painter in West Perth, Find painting prices local rental property painter in Woodlands, Find painting prices local rental property painter in Yokine,Find painting prices local rental property painter in Alexander Heights, rental property rental property painters quote local rental property painter in Balcatta, rental property rental property painters quote local rental property painter in Ballajura, rental property rental property painters quote local rental property painter in Bassendean, rental property rental property painters quote local rental property painter in Bayswater, rental property rental property painters quote local rental property painter in Bedford, rental property rental property painters quote local rental property painter in Beechboro, rental property rental property painters quote local rental property painter in Burns Beach, rental property rental property painters quote local rental property painter in Carramar, rental property rental property painters quote local rental property painter in Coolbinia, rental property rental property painters quote local rental property painter in Craigie, rental property rental property painters quote Local rental property painter in Doubleview, rental property rental property painters quote local rental property painter in Duncraig, rental property rental property painters quote local rental property painter in East Perth, rental property rental property painters quote local rental property painter in Eden Hill, rental property rental property painters quote local rental property painter in Ellenbrook, rental property rental property painters quote local rental property painter in Embleton. rental property rental property painters quote local rental property painter in Glendalough, rental property rental property painters quote local rental property painter in Greenwood. rental property rental property painters quote local rental property painter in Gallup, rental property rental property painters quote local rental property painter in Hammersley, rental property rental property painters quote local rental property painter in Heathridge, rental property rental property painters quote local rental property painter in Henley Brook, rental property rental property painters quote local rental property painter in Hillary's, rental property rental property painters quote local rental property painter in Hocking, rental property rental property painters quote local rental property painter in Iluka, rental property rental property painters quote local rental property painter in Inglewood. rental property rental property painters quote local rental property painter in Innaloo. rental property rental property painters quote local rental property painter in Joondalup. rental property rental property painters quote local rental property painter in Joondanna, rental property rental property painters quote local rental property painter in Kallaroo, rental property rental property painters quote local rental property painter in Karrinyup. rental property rental property painters quote local rental property painter in Kiara, rental property rental property painters quote local rental property painter in Kingsley. rental property rental property painters quote local rental property painter in Landsdale, rental property rental property painters quote local rental property painter in Leederville, rental property rental property painters quote local rental property painter in Madeley, rental property rental property painters quote local rental property painter in Marangaroo, rental property rental property painters quote local rental property painter in Maylands, rental property rental property painters quote local rental property painter in Menora, rental property rental property painters quote local rental property painter in Mirrabooka, rental property rental property painters quote local rental property painter in Morley, rental property rental property painters quote local rental property painter in Mt Hawthorn, rental property rental property painters quote local rental property painter in Mt Lawley, rental property rental property painters quote local rental property painter in Mullaloo, rental property rental property painters quote local rental property painter in Nollamara, rental property rental property painters quote local rental property painter in Noranda, rental property rental property painters quote local rental property painter in North Beach, rental property rental property painters quote local rental property painter in North Perth, rental property rental property painters quote local rental property painter in Northbridge, rental property rental property painters quote local rental property painter in Osborne Park, rental property rental property painters quote local rental property painter in Ocean reef, rental property rental property painters quote local rental property painter in Perth CBD, rental property rental property painters quote local rental property painter in Scarborough, rental property rental property painters quote local rental property painter in Sorrento, rental property rental property painters quote local rental property painter in South Perth, rental property rental property painters quote local rental property painter in Stirling, rental property rental property painters quote local rental property painter in Trigg, Find painting prices local rental property painter in Tuart Hill, rental property rental property painters quote local rental property painter in Wanneroo, rental property rental property painters quote local rental property painter in Waterman, rental property rental property painters quote local rental property painter in Wembley Downs, rental property rental property painters quote local rental property painter in Westminster, rental property rental property painters quote local rental property painter in West Perth, rental property rental property painters quote local rental property painter in Woodlands, rental property rental property painters quote local rental property painter in Yokine, Free Painting Quote Perth Joondalup, rental property rental property painters quote local rental property painter in Alexander Heights, Find Painting company get quote local rental property painter in Balcatta, Find Painting company get quote local rental property painter in Ballajura, Find Painting company get quote local rental property painter in Bassendean, Find Painting company get quote local rental property painter in Bayswater, Find Painting company get quote local rental property painter in Bedford, Find Painting company get quote local rental property painter in Beechboro, Find Painting company get quote local rental property painter in Burns Beach, Find Painting company get quote local rental property painter in Carramar, Find Painting company get quote local rental property painter in Coolbinia, Find Painting company get quote local rental property painter in Craigie, Find Painting company get quote local rental property painter in Doubleview, Find Painting company get quote local rental property painter in Duncraig, Find Painting company get quote local rental property painter in East Perth, Find Painting company get quote local rental property painter in Eden Hill, Find Painting company get quote local rental property painter in Ellenbrook, Find Painting company get quote local rental property painter in Embleton. Find Painting company get quote local rental property painter in Glendalough, Find Painting company get quote local rental property painter in Greenwood. Find Painting company get quote local rental property painter in Gallup, Find Painting company get quote local rental property painter in Hammersley, Find Painting company get quote local rental property painter in Heathridge, Find Painting company get quote local rental property painter in Henley Brook, Find Painting company get quote local rental property painter in Hillary's, Find Painting company get quote local rental property painter in Hocking, Find Painting company get quote local rental property painter in Iluka, Find Painting company get quote local rental property painter in Inglewood. Find Painting company get quote local rental property painter in Innaloo. Find Painting company get quote local rental property painter in Joondalup. Find Painting company get quote local rental property painter in Joondanna, Find Painting company get quote local rental property painter in Kallaroo, Find Painting company get quote local rental property painter in Karrinyup. Find Painting company get quote local rental property painter in Kiara, Find Painting company get quote local rental property painter in Kingsley. Find Painting company get quote local rental property painter in Landsdale, Find Painting company get quote local rental property painter in Leederville, Find Painting company get quote local rental property painter in Madeley, Find Painting company get quote local rental property painter in Marangaroo, Find Painting company get quote local rental property painter in Maylands, Find Painting company get quote local rental property painter in Menora, Find Painting company get quote local rental property painter in Mirrabooka, Find Painting company get quote local rental property painter in Morley, Find Painting company get quote local rental property painter in Mt Hawthorn, Find Painting company get quote local rental property painter in Mt Lawley, Find Painting company get quote local rental property painter in Mullaloo, Find Painting company get quote local rental property painter Nollamara, Find Painting company get quote local rental property painter in Noranda, Find Painting company get quote local rental property painter in North Beach, Find Painting company get quote local rental property painter in North Perth, Find Painting company get quote local rental property painter in Northbridge, Find Painting company get quote local rental property painter in Osborne Park, Find Painting company get quote local rental property painter in Ocean reef, Find Painting company get quote local rental property painter in Perth CBD, Find Painting company get quote local rental property painter in Scarborough, Find Painting company get quote local rental property painter in Sorrento, Find Painting company get quote local rental property painter in South Perth, Find Painting company get quote local rental property painter in Stirling, Find Painting company get quote local rental property painter in Trigg, Find painting prices local rental property painter in Tuart Hill, Find Painting company get quote local rental property painter in Wanneroo, Find Painting company get quote local rental property painter in Waterman, Find Painting company get quote local rental property painter in Wembley Downs, Find Painting company get quote local rental property painter in Westminster, Find Painting company get quote local rental property painter in West Perth, Find Painting company get quote local rental property painter in Woodlands, Find Painting company get quote local rental property painter in Yokine, Get Painting Quotes local rental property painters in Alexander Heights, Get Painting Quotes local rental property painters in Balcatta, Get Painting Quotes local rental property painters in Ballajura, Get Painting Quotes local rental property painters in Bassendean, Get Painting Quotes local rental property painters in Bayswater, Get Painting Quotes local rental property painters in Bedford, Get Painting Quotes local rental property painters in Beechboro, Get Painting Quotes local rental property painters in Burns Beach, Get Painting Quotes local rental property painters in Carramar, Get Painting Quotes local rental property painters in Coolbinia, Get Painting Quotes local rental property painters in Craigie, Get Painting Quotes local rental property painters in Doubleview, Get Painting Quotes local rental property painters in Duncraig, Get Painting Quotes local rental property painters in East Perth, Get Painting Quotes local rental property painters in Eden Hill, Get Painting Quotes local rental property painters in Ellenbrook, Get Painting Quotes local rental property painters in Embleton. Get Painting Quotes local rental property painters in Glendalough, Get Painting Quotes local rental property painters in Greenwood. Get Painting Quotes local rental property painters in Gallup, Get Painting Quotes local rental property painters in Hammersley, Get Painting Quotes local rental property painters in Heathridge, Get Painting Quotes local rental property painters in Henley Brook, Get Painting Quotes local rental property painters in Hillary's, Get Painting Quotes local rental property painters in Hocking, Get Painting Quotes local rental property painters in Iluka, Get Painting Quotes local rental property painters in Inglewood, Get Painting Quotes Local rental property painters in Innaloo. Get Painting Quotes local rental property painters in Joondalup,Get Painting Quotes local rental property painters in Joondanna, Get Painting Quotes local rental property painters in Kallaroo, Get Painting Quotes local rental property painters in Karrinyup. Get Painting Quotes local rental property painters in Kiara, Get Painting Quotes local rental property painters in Kingsley, Get Painting Quotes local rental property painters in Landsdale, Get Painting Quotes local rental property painters in Leederville, Get Painting Quotes local rental property painters in Madeley, Get Painting Quotes local rental property painters in Marangaroo, Get Painting Quotes local rental property painters in Maylands, Get Painting Quotes local rental property painters in Menora, Get Painting Quotes local rental property painters in Mirrabooka, Get Painting Quotes local rental property painters in Morley, Get Painting Quotes local rental property painters in Mt Hawthorn, Get Painting Quotes local rental property painters in Mt Lawley, Get Painting Quotes local rental property painters in Mullaloo, Get Painting Quotes local rental property painters in Nollamara, Get Painting Quotes local rental property painters in Noranda, Get Painting Quotes local rental property painters in North Beach, Get Painting Quotes local rental property painters in North Perth, Get Painting Quotes local rental property painters in Northbridge, Get Painting Quotes local rental property painters in Osborne Park, Get Painting Quotes local rental property painters in Ocean reef, Get Painting Quotes local rental property painters in Perth CBD, Get Painting Quotes local rental property painters in Sorrento, Get Painting Quotes local rental property painters in South Perth, Get Painting Quotes local rental property painters in Stirling, Get Painting Quotes local rental property painters in Trigg, Get Painting Quotes local rental property painters in Wanneroo, Get Painting Quotes local rental property painters in Waterman, Get Painting Quotes local rental property painters in Wembley Downs, Get Painting Quotes local rental property painters in Westminster, Get Painting Quotes local rental property painters in West Perth, Get Painting Quotes local rental property painters in Woodlands, Get Painting Quotes local rental property painters in Yokine, Find painting prices local rental property painter in Alexander Heights, rental property rental property painters quote local rental property painter in Balcatta, rental property rental property painters quote local rental property painter in Ballajura, rental property rental property painters quote local rental property painter in Bassendean, rental property rental property painters quote local rental property painter in Bayswater, rental property rental property painters quote local rental property painter in Bedford, rental property rental property painters quote local rental property painter in Beechboro, rental property rental property painters quote local rental property painter in Burns Beach, rental property rental property painters quote local rental property painter in Carramar, rental property rental property painters quote local rental property painter in Coolbinia, rental property rental property painters quote local rental property painter in Craigie, rental property rental property painters quote Local rental property painter in Doubleview, rental property rental property painters quote local rental property painter in Duncraig, rental property rental property painters quote local rental property painter in East Perth, rental property rental property painters quote local rental property painter in Eden Hill, rental property rental property painters quote local rental property painter in Ellenbrook, rental property rental property painters quote local rental property painter in Embleton. rental property rental property painters quote local rental property painter in Glendalough, rental property rental property painters quote local rental property painter in Greenwood. rental property rental property painters quote local rental property painter in Gallup, rental property rental property painters quote local rental property painter in Hammersley, rental property rental property painters quote local rental property painter in Heathridge, rental property rental property painters quote local rental property painter in Henley Brook, rental property rental property painters quote local rental property painter in Hillary's, rental property rental property painters quote local rental property painter in Hocking, rental property rental property painters quote local rental property painter in Iluka, rental property rental property painters quote local rental property painter in Inglewood. rental property rental property painters quote local rental property painter in Innaloo. rental property rental property painters quote local rental property painter in Joondalup. rental property rental property painters quote local rental property painter in Joondanna, rental property rental property painters quote local rental property painter in Kallaroo, rental property rental property painters quote local rental property painter in Karrinyup. rental property rental property painters quote local rental property painter in Kiara, rental property rental property painters quote local rental property painter in Kingsley. rental property rental property painters quote local rental property painter in Landsdale, rental property rental property painters quote local rental property painter in Leederville, rental property rental property painters quote local rental property painter in Madeley, rental property rental property painters quote local rental property painter in Marangaroo, rental property rental property painters quote local rental property painter in Maylands, rental property rental property painters quote local rental property painter in Menora, rental property rental property painters quote local rental property painter in Mirrabooka, rental property rental property painters quote local rental property painter in Morley, rental property rental property painters quote local rental property painter in Mt Hawthorn, rental property rental property painters quote local rental property painter in Mt Lawley, rental property rental property painters quote local rental property painter in Mullaloo, rental property rental property painters quote local rental property painter in Nollamara, rental property rental property painters quote local rental property painter in Noranda, rental property rental property painters quote local rental property painter in North Beach, rental property rental property painters quote local rental property painter in North Perth, rental property rental property painters quote local rental property painter in Northbridge, rental property rental property painters quote local rental property painter in Osborne Park, rental property rental property painters quote local rental property painter in Ocean reef, rental property rental property painters quote local rental property painter in Perth CBD, rental property rental property painters quote local rental property painter in Scarborough, rental property rental property painters quote local rental property painter in Sorrento, rental property rental property painters quote local rental property painter in South Perth, rental property rental property painters quote local rental property painter in Stirling, rental property rental property painters quote local rental property painter in Trigg, Find painting prices local rental property painter in Tuart Hill, rental property rental property painters quote local rental property painter in Wanneroo, rental property rental property painters quote local rental property painter in Waterman, rental property rental property painters quote local rental property painter in Wembley Downs, rental property rental property painters quote local rental property painter in Westminster, rental property rental property painters quote local rental property painter in West Perth, rental property rental property painters quote local rental property painter in Woodlands, rental property rental property painters quote local rental property painter in Yokine, " For Free Painting Quote call 0411188994" Click Here To Go to Our Contacts Page rental property rental property painters quote local rental property painter in Alexander Heights, Find Painting company get quote local rental property painter in Balcatta, Find Painting company get quote local rental property painter in Ballajura, Find Painting company get quote local rental property painter in Bassendean, Find Painting company get quote local rental property painter in Bayswater, Find Painting company get quote local rental property painter in Bedford, Find Painting company get quote local rental property painter in Beechboro, Find Painting company get quote local rental property painter in Burns Beach, Find Painting company get quote local rental property painter in Carramar, Find Painting company get quote local rental property painter in Coolbinia, Find Painting company get quote local rental property painter in Craigie, Find Painting company get quote local rental property painter in Doubleview, Find Painting company get quote local rental property painter in Duncraig, Find Painting company get quote local rental property painter in East Perth, Find Painting company get quote local rental property painter in Eden Hill, Find Painting company get quote local rental property painter in Ellenbrook, Find Painting company get quote local rental property painter in Embleton. Find Painting company get quote local rental property painter in Glendalough, Find Painting company get quote local rental property painter in Greenwood. Find Painting company get quote local rental property painter in Gallup, Find Painting company get quote local rental property painter in Hammersley, Find Painting company get quote local rental property painter in Heathridge, Find Painting company get quote local rental property painter in Henley Brook, Find Painting company get quote local rental property painter in Hillary's, Find Painting company get quote local rental property painter in Hocking, Find Painting company get quote local rental property painter in Iluka, Find Painting company get quote local rental property painter in Inglewood. Find Painting company get quote local rental property painter in Innaloo. Find Painting company get quote local rental property painter in Joondalup. Find Painting company get quote local rental property painter in Joondanna, Find Painting company get quote local rental property painter in Kallaroo, Find Painting company get quote local rental property painter in Karrinyup. Find Painting company get quote local rental property painter in Kiara, Find Painting company get quote local rental property painter in Kingsley. Find Painting company get quote local rental property painter in Landsdale, Find Painting company get quote local rental property painter in Leederville, Find Painting company get quote local rental property painter in Madeley, Find Painting company get quote local rental property painter in Marangaroo, Find Painting company get quote local rental property painter in Maylands, Find Painting company get quote local rental property painter in Menora, Find Painting company get quote local rental property painter in Mirrabooka, Find Painting company get quote local rental property painter in Morley, Find Painting company get quote local rental property painter in Mt Hawthorn, Find Painting company get quote local rental property painter in Mt Lawley, Find Painting company get quote local rental property painter in Mullaloo, Find Painting company get quote local rental property painter Nollamara, Find Painting company get quote local rental property painter in Noranda, Find Painting company get quote local rental property painter in North Beach, Find Painting company get quote local rental property painter in North Perth, Find Painting company get quote local rental property painter in Northbridge, Find Painting company get quote local rental property painter in Osborne Park, Find Painting company get quote local rental property painter in Ocean reef, Find Painting company get quote local rental property painter in Perth CBD, Find Painting company get quote local rental property painter in Scarborough, Find Painting company get quote local rental property painter in Sorrento, Find Painting company get quote local rental property painter in South Perth, Find Painting company get quote local rental property painter in Stirling, Find Painting company get quote local rental property painter in Trigg, Find painting prices local rental property painter in Tuart Hill, Find Painting company get quote local rental property painter in Wanneroo, Find Painting company get quote local rental property painter in Waterman, Find Painting company get quote local rental property painter in Wembley Downs, Find Painting company get quote local rental property painter in Westminster, Find Painting company get quote local rental property painter in West Perth, Find Painting company get quote local rental property painter in Woodlands, Find Painting company get quote local rental property painter in Yokine, Get Painting Quotes local rental property painters in Alexander Heights, Get Painting Quotes local rental property painters in Balcatta, Get Painting Quotes local rental property painters in Ballajura, Get Painting Quotes local rental property painters in Bassendean, Get Painting Quotes local rental property painters in Bayswater, Get Painting Quotes local rental property painters in Bedford, Get Painting Quotes local rental property painters in Beechboro, Get Painting Quotes local rental property painters in Burns Beach, Get Painting Quotes local rental property painters in Carramar, Get Painting Quotes local rental property painters in Coolbinia, Get Painting Quotes local rental property painters in Craigie, Get Painting Quotes local rental property painters in Doubleview, Get Painting Quotes local rental property painters in Duncraig, Get Painting Quotes local rental property painters in East Perth, Get Painting Quotes local rental property painters in Eden Hill, Get Painting Quotes local rental property painters in Ellenbrook, Get Painting Quotes local P ainters in Embleton. Get Painting Quotes local Pain ters in Glendalough, Get Painting Quotes local rental property painters in Greenwood. Get Painting Quotes local rental property painters in Gallup, Get Painting Quotes local rental property painters in Hammersley, Get Painting Quotes local rental property painters in Heathridge, Get Painting Quotes local rental property painters in Henley Brook, Get Painting Quotes local rental property painters in Hillary's, Get Painting Quotes local rental property painters in Hocking, Get Painting Quotes local rental property painters in Iluka, Get Painting Quotes local rental property painters in Inglewood. Get Painting Quotes Local rental property painters in Innaloo. Get Painting Quotes local rental property painters in Joondalup. Get Painting Quotes local rental property painters in Joondanna, Get Painting Quotes local rental property painters in Kallaroo, Get Painting Quotes local rental property painters in Karrinyup. Get Painting Quotes local rental property painters in Kiara, Get Painting Quotes local rental property painters in Kingsley. Get Painting Quotes local rental property painters in Landsdale, Get Painting Quotes local rental property painters in Leederville, Get Painting Quotes local rental property painters in Madeley, Get Painting Quotes local rental property painters in Marangaroo, Get Painting Quotes local rental property painters in Maylands, Get Painting Quotes local rental property painters in Menora, Get Painting Quotes local rental property painters in Mirrabooka, Get Painting Quotes local rental property painters in Morley, Get Painting Quotes local rental property painters in Mt Hawthorn, Get Painting Quotes local rental property painters in Mt Lawley, Get Painting Quotes local rental property painters in Mullaloo, Get Painting Quotes local rental property painters in Nollamara, Get Painting Quotes local rental property painters in Noranda, Get Painting Quotes local rental property painters in North Beach, Get Painting Quotes local rental property painters in North Perth, Get Painting Quotes local rental property painters in Northbridge, Get Painting Quotes local rental property painters in Osborne Park, Get Painting Quotes local rental property painters in Ocean reef, Get Painting Quotes local rental property painters in Perth CBD, Get Painting Quotes local rental property painters in Sorrento, Get Painting Quotes local rental property painters in South Perth, Get Painting Quotes local rental property painters in Stirling, Get Painting Quotes local rental property painters in Trigg, Get Painting Quotes local rental property painters in Wanneroo, Get Painting Quotes local rental property painters in Waterman, Get Painting Quotes local rental property painters in Wembley Downs, Get Painting Quotes local rental property painters in Westminster, Get Painting Quotes local rental property painters in West Perth, Get Painting Quotes local rental property painters in Woodlands, Get Painting Quotes local rental property painters in Yokine, Find Painting contractors local rental property painter in Alexander Heights, Find Painting contractors local rental property painter in Balcatta, Find Painting contractors local rental property painter in Ballajura, Find Painting contractors local rental property painter in Bassendean, Find Painting contractors local rental property painter in Bayswater, Find Painting contractors local rental property painter in Bedford, Find Painting contractors local rental property painter in Beechboro, Find Painting contractors local rental property painter in Burns Beach, Find Painting contractors local rental property painter in Carramar, Find Painting contractors local rental property painter in Coolbinia, Find Painting contractors local rental property painter in Craigie, Find Painting contractors local rental property painter in Doubleview, Find Painting contractors local rental property painter in Duncraig, Find Painting contractors local rental property painter in East Perth, Find Local rental property painter in Eden Hill, Find Painting contractors local rental property painter in Ellenbrook, Find Painting contractors local rental property painter in Embleton, Find Painting contractors local rental property painter in Glendalough, Find Painting contractors local rental property painter in Greenwood. Find Painting contractors local rental property painter in Gallup, Find Painting contractors local rental property painter in Hammersley, Find Painting contractors local rental property painter in Heathridge, Find Painting contractors local rental property painter in Henley Brook, Find Painting contractors local rental property painter in Hillary's, Find Painting contractors local rental property painter in Hocking, Find local Painting Contractor in Iluka, Find local rental property painters in Iluka,Find Painting contractors local rental property painter in Inglewood. Find Painting contractors local rental property painter in Innaloo. Find Painting contractors local rental property painter in Joondalup. Find Painting contractors local rental property painter in Joondanna, Find Painting contractors local rental property painter in Kallaroo, Find Painting contractors local rental property painter in Karrinyup. Find Painting contractors local rental property painter in Kiara, Find Painting contractors local rental property painter in Kingsley. Find Painting contractors local rental property painter in Landsdale, Find Painting contractors local rental property painter in Leederville, Find Painting contractors local rental property painter in Madeley, Find Painting contractors local rental property painter in Marangaroo ,Find Painting contractors local rental property painter in Maylands, Find Painting contractors local rental property painter in Menora, Find Painting contractors local rental property painter in Mirrabooka ,Find Painting contractors local rental property painter in Morley, Find Painting contractors local rental property painter in Mt Hawthorn, Find Painting contractors local rental property painter in Mt Lawley, Find Painting contractors local rental property painter in Mullaloo, Find Painting contractors local rental property painter in Nollamara, Find Painting contractors local rental property painter in Noranda, Find Painting contractors local rental property painter in North Beach, Find Painting contractors local rental property painter in North Perth, Find Painting contractors local rental property painter in Northbridge, Find Painting contractors local rental property painter in Osborne Park, Find Painting contractors local rental property painter in Ocean reef, Find Painting contractors local rental property painter in Perth CBD, Find Painting contractors local rental property painter in Scarborough, Find Painting contractors local rental property painter in Sorrento, Find Painting contractors local rental property painter in South Perth, Find Painting contractors local rental property painter in Stirling, Find Painting contractors local rental property painter in Trigg, Find Painting contractors local rental property painter in Tuart Hill, Find Painting contractors local rental property painter in Wanneroo, Find Painting contractors local rental property painter in Waterman, Find rental property painter in Wembley Downs, Find Painting contractors local rental property painter in Westminster, Find Painting contractors local rental property painter in West Perth, Find Painting contractors local rental property painter in Woodlands, Find Painting contractors local rental property painter in Yokine, Find painting prices local rental property painter in Alexander Heights, Find painting prices local rental property painter in Balcatta, Find painting prices local rental property painter in Ballajura, Find painting prices local rental property painter in Bassendean, Find painting prices local rental property painter in Bayswater, Find painting prices local rental property painter in Bedford, Find painting prices local rental property painter in Beechboro, Find painting prices local rental property painter in Burns Beach, Find painting prices local rental property painter in Carramar, Find painting prices local rental property painter in Coolbinia, Find painting prices local rental property painter in Craigie, Find painting prices local rental property painter in Doubleview, Find painting prices local rental property painter in Duncraig, Find painting prices local rental property painter in East Perth, Find rental property painter in Eden Hill, Find painting prices local rental property painter in Ellenbrook, Find painting prices local rental property painter in Embleton, Find painting prices local rental property painter in Glendalough, Find painting prices local rental property painter in Greenwood. Find painting prices local rental property painter in Gallup, Find painting prices local rental property painter in Hammersley, Find painting prices local rental property painter in Heathridge, Find painting prices local rental property painter in Henley Brook, Find painting prices local rental property painter in Hillary's, Find painting prices local rental property painter in Hocking, Find painting prices local rental property painter in Iluka, Find painting prices local rental property painter in Inglewood. Find painting prices local rental property painter in Innaloo. Find painting prices local rental property painter in Joondalup. Find painting prices local rental property painter in Joondanna, Find painting prices local rental property painter in Kallaroo, Find painting prices local rental property painter in Karrinyup. Find painting prices local rental property painter in Kiara, Find painting prices local rental property painter in Kingsley. Find painting prices local rental property painter in Landsdale, Find painting prices local rental property painter in Leederville, Find painting prices local rental property painter in Madeley, Find painting prices local rental property painter in Marangaroo, Find painting prices local rental property painter in Maylands, Find painting prices local rental property painter in Menora, Find painting prices local rental property painter in Mirrabooka, Find painting prices local rental property painter in Morley, Find painting prices local rental property painter in Mt Hawthorn, Find painting prices local rental property painter in Mt Lawley, Find painting prices local rental property painter in Mullaloo, Find painting prices local rental property painter in Nollamara, Find painting prices local rental property painter in Noranda, Find painting prices local rental property painter in North Beach, Find painting prices local rental property painter in North Perth, Find painting prices local rental property painter in Northbridge, Find painting prices local rental property painter in Osborne Park, Find painting prices local rental property painter in Ocean reef, Find painting prices local rental property painter in Perth CBD, Find painting prices local rental property painter in Scarborough, Find painting prices local rental property painter in Sorrento, Find painting prices local rental property painter in South Perth, Find painting prices local rental property painter in Stirling, Find painting prices local rental property painter in Trigg, Find painting prices local rental property painter in Tuart Hill, Find painting prices local rental property painter in Wanneroo, Find painting prices local rental property painter in Waterman, Find painting prices local rental property painter in Wembley Downs, Find painting prices local rental property painter in Westminster, Find painting prices local rental property painter in West Perth, Find painting prices local rental property painter in Woodlands, Find painting prices local rental property painter in Yokine,Shop Painting Perth, rental property painters painting shopping Centers, Experienced Perth rental property painters, Shop Painting Joondalup, rental property painters painting shopping Centers Joondalup, Experienced Joondalup Shop rental property painters, rental property painters Perth 6000, rental property painter Perth 6000, commercial rental property painters Perth 6000, Perth 6000 rental property painters WA, rental property rental property painters Perth 6000, rental property painters in Perth 6000, Perth 6000 rental property painter interior & exterior, perth rental property painter, rental property painter perth, heathridge rental property painter, rental property painter heathridge, rental property painter joondalup, joondalup rental property painter, rental property painter sorrento, sorrento rental property painter, rental property painter kallaroo, kallaroo rental property painter,iluka rental property painter, rental property painter iluka, rental property painter kingsley, kingsley rental property painter, duncraig rental property painter, rental property painter duncraig, rental property painter ocean reef, ocean reef rental property painter, rental property painter whitfords, whitfords rental property painter, rental property painter beldon, beldon rental property painter, rental property painter edgewater, edgewater rental property painter, perth rental property painters, rental property painters perth, heathridge rental property painters, rental property painters heathridge, rental property painters joondalup, joondalup rental property painters, rental property painters sorrento, sorrento rental property painters, rental property painters kallaroo, kallaroo rental property painters,iluka rental property painters, rental property painters iluka, rental property painters kingsley, kingsley rental property painters, duncraig rental property painters, rental property painters duncraig, rental property painters ocean reef, ocean reef rental property painters, rental property painters whitfords, whitfords rental property painters, rental property painters beldon, beldon rental property painters, rental property painters edgewater, edgewater rental property painters, Perth 6000 rental property rental property painters, industrial rental property painters Perth 6000, residential rental property painters Perth 6000, rental property & home rental property painter Perth 6000, commercial rental property painter Perth 6000, rental property painter in Perth 6000. home rental property painters Perth 6000, professional rental property painters Perth 6000, interior rental property painters Perth 6000, residential rental property painter Perth 6000, unit & rental property rental property painters Perth 6000, Perth 6000 strata company rental property painter, industrial painting Perth 6000, registered rental property painters Perth 6000, rental property painters Perth 6000 northern suburbs, roof rental property painters Perth 6000, strata companies rental property painter Perth 6000, rental property Painting Perth 6000, rental property paint Perth 6000, paint rental property Perth 6000, painting houses Perth 6000, painting a rental property Perth 6000, interior rental property painting Perth 6000, interior rental property paint rental property paints Perth 6000, painting your rental property Perth 6000, rental property painting services, paint your rental property, painting quotes Perth 6000, painting outside of rental property Perth 6000, paints for commercial painting Perth 6000, registered rental property painters Perth 6000, rental property painter Perth 6000 get quotes, commercial rental property painters Perth 6000 competitive quotes, Perth 6000 rental property painters free quotes, rental property rental property painters Perth 6000 get free quotes, rental property painters in Perth 6000 free estimates, Perth 6000 rental property painter free estimate, Perth 6000 rental property rental property painters quotes, industrial rental property painters Perth 6000 free quotes, residential rental property painters Perth 6000 competitive free quotes, rental property rental property painter Perth 6000 yellow pages, strata painting company free quotes, Professional Registered rental property painters Perth 6000, commercial rental property painters Perth 6000 get quotes, office rental property painters Perth 6000, shop rental property painters in Perth 6000, affordable Painting services Perth 6000, painting companies Perth 6000 free quotes, Painting Contractor Perth 6000 free quotes, commercial rental property painters yellow pages Perth 6000, residential rental property painters yellow pages Perth 6000, local rental property painters Perth 6000, yellow pages painting contractors Perth 6000, true local wall rental property painters Perth 6000, mainteance rental property painters Perth 6000, rental property painting service Perth 6000, Perth 6000 city rental property painters Perth 6000, registered rental property painters Perth 6000, police cleared rental property painters Perth 6000, all suburbs painting Perth 6000, northern suburb rental property painters Perth 6000, southern suburb painting Perth 6000, Perth 6000 metropolitain rental property painters Perth 6000, Perth 6000 metro rental property painters Perth 6000, professional rental property painter free quote Perth 6000, painting quotes Perth 6000, painting rental properties quote Perth 6000, rental property painter rental property quotes Perth 6000, rental property painters Perth 6000, rental property painter and decorator Perth 6000, rental property painter online Perth 6000, painting and decorating Perth 6000, rental property painters and decorators Perth 6000, painting contractors Perth 6000, online painting Perth 6000, wall painting Perth 6000, unit painting quotes Perth 6000, rental property rental property painters Perth 6000, interior painting Perth 6000, cheap rental property painters Perth 6000, online paint Perth 6000, painting online Perth 6000, exterior paint colors Perth 6000, rental property painting Perth 6000, exterior painting Perth 6000, painting contractor quotes Perth 6000, rental property painter decorator Perth 6000, professional rental property painters quotes Perth 6000, commercial rental property painters quotes Perth 6000, rental property painter Perth 6000, painting decorating Perth 6000, local rental property painters get competitive quotes Perth 6000, paint contractors Perth 6000, painting websites Perth 6000, home rental property painter quotes Perth 6000, painting & decorating quotes Perth 6000, abc paint & deco Perth 6000, selling houses Perth 6000 paint pre sell Perth 6000, rental property painters registration Perth 6000 wa, barker whittle painting service Perth 6000, find a rental property painter Perth 6000, eric hood painting service Perth 6000, master rental property painters Perth 6000, tips for 4 hiring a rental property painter Perth 6000, Perth 6000 city rental property painters, local rental property painters Perth 6000, aj cochrane painting service Perth 6000, index painting service Perth 6000, roof painting quotes Perth 6000, roof rental property painters quote Perth 6000, roof restoration quotes Perth 6000, rental property painters jobs Perth 6000, painting job Perth 6000, get a free quote Perth 6000, dulux rental property painters Perth 6000, dulux accredited rental property painter Perth 6000, paintng tradesman quotes Perth 6000, quality rental property painters Perth 6000, affordable rental property painters Perth 6000, barker whittle painting service Perth 6000, licensed rental property painters Perth 6000, licenced painting Perth 6000, rental property rental property painters painting Perth 6000, gum tree rental property painters Perth 6000, true local rental property painters Perth 6000, review rental property painters Perth 6000, rental property painters directory Perth 6000, hi pages rental property painters Perth 6000, fast budget rental property painters Perth 6000, strata maintenance painting Perth 6000, qualified rental property painters Perth 6000, orange painting Perth 6000, colour consultation rental property painters Perth 6000, get a painting quote Perth 6000, rental property painters joondalup 6027, rental property painter joondalup 6027, commercial rental property painters joondalup 6027, joondalup 6027 rental property painters WA, rental property rental property painters joondalup 6027, rental property painters in joondalup 6027, joondalup 6027 rental property painter interior & exterior, joondalup 6027 rental property rental property painters, industrial rental property painters joondalup 6027, residential rental property painters joondalup 6027, rental property & home rental property painter joondalup 6027, commercial rental property painter joondalup 6027, rental property painter in joondalup 6027. home rental property painters joondalup 6027, professional rental property painters joondalup 6027, interior rental property painters joondalup 6027, residential rental property painter joondalup 6027, unit & rental property rental property painters joondalup 6027, joondalup 6027 strata company rental property painter, industrial painting joondalup 6027, registered rental property painters joondalup 6027, rental property painters joondalup 6027 northern suburbs, roof rental property painters joondalup 6027, strata companies rental property painter joondalup 6027, rental property Painting joondalup 6027, rental property paint joondalup 6027, paint rental property joondalup 6027, painting houses joondalup 6027, painting a rental property joondalup 6027, interior rental property painting joondalup 6027, interior rental property paint rental property paints joondalup 6027, painting your rental property joondalup 6027, rental property painting services, paint your rental property, painting quotes joondalup 6027, painting outside of rental property joondalup 6027, paints for commercial painting joondalup 6027, registered rental property painters joondalup 6027, rental property painter joondalup 6027 get quotes, commercial rental property painters joondalup 6027 competitive quotes, joondalup 6027 rental property painters free quotes, rental property rental property painters joondalup 6027 get free quotes, rental property painters in joondalup 6027 free estimates, joondalup 6027 rental property painter free estimate, joondalup 6027 rental property rental property painters quotes, industrial rental property painters joondalup 6027 free quotes, residential rental property painters joondalup 6027 competitive free quotes, rental property rental property painter joondalup 6027 yellow pages, strata painting company free quotes, Professional Registered rental property painters joondalup 6027, commercial rental property painters joondalup 6027 get quotes, office rental property painters joondalup 6027, shop rental property painters in joondalup 6027, affordable Painting services joondalup 6027, painting companies joondalup 6027 free quotes, Painting Contractor joondalup 6027 free quotes, commercial rental property painters yellow pages joondalup 6027, residential rental property painters yellow pages joondalup 6027, local rental property painters joondalup 6027, yellow pages painting contractors joondalup 6027, true local wall rental property painters joondalup 6027, mainteance rental property painters joondalup 6027, rental property painting service joondalup 6027, joondalup 6027 city rental property painters joondalup 6027, registered rental property painters joondalup 6027, police cleared rental property painters joondalup 6027, all suburbs painting joondalup 6027, northern suburb rental property painters joondalup 6027, southern suburb painting joondalup 6027, joondalup 6027 metropolitain rental property painters joondalup 6027, joondalup 6027 metro rental property painters joondalup 6027, professional rental property painter free quote joondalup 6027, painting quotes joondalup 6027, painting rental properties quote joondalup 6027, rental property painter rental property quotes joondalup 6027, rental property painters joondalup 6027, rental property painter and decorator joondalup 6027, rental property painter online joondalup 6027, painting and decorating joondalup 6027, rental property painters and decorators joondalup 6027, painting contractors joondalup 6027, online painting joondalup 6027, wall painting joondalup 6027, unit painting quotes joondalup 6027, rental property rental property painters joondalup 6027, interior painting joondalup 6027, cheap rental property painters joondalup 6027, online paint joondalup 6027, painting online joondalup 6027, exterior paint colors joondalup 6027, rental property painting joondalup 6027, exterior painting joondalup 6027, painting contractor quotes joondalup 6027, rental property painter decorator joondalup 6027, professional rental property painters quotes joondalup 6027, commercial rental property painters quotes joondalup 6027, rental property painter joondalup 6027, painting decorating joondalup 6027, local rental property painters get competitive quotes joondalup 6027, paint contractors joondalup 6027, painting websites joondalup 6027, home rental property painter quotes joondalup 6027, painting & decorating quotes joondalup 6027, abc paint & deco joondalup 6027, selling houses joondalup 6027 paint presell joondalup 6027, rental property painters registration joondalup 6027 wa, barker whittle painting service joondalup 6027, find a rental property painter joondalup 6027, eric hood painting service joondalup 6027, master rental property painters joondalup 6027, tips for 4 hiring a rental property painter joondalup 6027, joondalup 6027 city rental property painters, local rental property painters joondalup 6027, aj cochrane painting service joondalup 6027, index painting service joondalup 6027, roof painting quotes joondalup 6027, roof rental property painters quote joondalup 6027, roof restoration quotes joondalup 6027, rental property painters jobs joondalup 6027, painting job joondalup 6027, get a free quote joondalup 6027, dulux rental property painters joondalup 6027, dulux accredited rental property painter joondalup 6027, paintng tradesman quotes joondalup 6027, quality rental property painters joondalup 6027, affordable rental property painters joondalup 6027, roof rental property painter service joondalup 6027, licensed rental property painters joondalup 6027, licenced painting joondalup 6027, rental property rental property painters painting joondalup 6027, gum tree rental property painters joondalup 6027, true local rental property painters joondalup 6027, review rental property painters joondalup 6027, rental property painters directory joondalup 6027, hi pages rental property painters joondalup 6027, fast budget rental property painters joondalup 6027, strata maintenance painting joondalup 6027, qualified rental property painters joondalup 6027, orange painting joondalup 6027, colour consultation rental property painters joondalup 6027, get a painting quote joondalup 6027, rental property painters heathridge 6027, rental property painter heathridge 6027, commercial rental property painters heathridge 6027, heathridge 6027 rental property painters WA, rental property rental property painters heathridge 6027, rental property painters in heathridge 6027, heathridge 6027 rental property painter interior & exterior, heathridge 6027 rental property rental property painters, industrial rental property painters heathridge 6027, residential rental property painters heathridge 6027, rental property & home rental property painter heathridge 6027, commercial rental property painter heathridge 6027, rental property painter in heathridge 6027. home rental property painters heathridge 6027, professional rental property painters heathridge 6027, interior rental property painters heathridge 6027, residential rental property painter heathridge 6027, unit & rental property rental property painters heathridge 6027, heathridge 6027 strata company rental property painter, industrial painting heathridge 6027, registered rental property painters heathridge 6027, rental property painters heathridge 6027 northern suburbs, roof rental property painters heathridge 6027, strata companies rental property painter heathridge 6027, rental property Painting heathridge 6027, rental property paint heathridge 6027, paint rental property heathridge 6027, painting houses heathridge 6027, painting a rental property heathridge 6027, interior rental property painting heathridge 6027, interior rental property paint rental property paints heathridge 6027, painting your rental property heathridge 6027, rental property painting services, paint your rental property, painting quotes heathridge 6027, painting outside of rental property heathridge 6027, paints for commercial painting heathridge 6027, registered rental property painters heathridge 6027, rental property painter heathridge 6027 get quotes, commercial rental property painters heathridge 6027 competitive quotes, heathridge 6027 rental property painters free quotes, rental property rental property painters heathridge 6027 get free quotes, rental property painters in heathridge 6027 free estimates, heathridge 6027 rental property painter free estimate, heathridge 6027 rental property rental property painters quotes, industrial rental property painters heathridge 6027 free quotes, residential rental property painters heathridge 6027 competitive free quotes, rental property rental property painter heathridge 6027 yellow pages, strata painting company free quotes, Professional Registered rental property painters heathridge 6027, commercial rental property painters heathridge 6027 get quotes, office rental property painters heathridge 6027, shop rental property painters in heathridge 6027, affordable Painting services heathridge 6027, painting companies heathridge 6027 free quotes, Painting Contractor heathridge 6027 free quotes, commercial rental property painters yellow pages heathridge 6027, residential rental property painters yellow pages heathridge 6027, local rental property painters heathridge 6027, yellow pages painting contractors heathridge 6027, true local wall rental property painters heathridge 6027, mainteance rental property painters heathridge 6027, rental property painting service heathridge 6027, heathridge 6027 city rental property painters heathridge 6027, registered rental property painters heathridge 6027, police cleared rental property painters heathridge 6027, all suburbs painting heathridge 6027, northern suburb rental property painters heathridge 6027, southern suburb painting heathridge 6027, heathridge 6027 metropolitain rental property painters heathridge 6027, heathridge 6027 metro rental property painters heathridge 6027, professional rental property painter free quote heathridge 6027, painting quotes heathridge 6027, painting rental properties quote heathridge 6027, rental property painter rental property quotes heathridge 6027, rental property painters heathridge 6027, rental property painter and decorator heathridge 6027, rental property painter online heathridge 6027, painting and decorating heathridge 6027, rental property painters and decorators heathridge 6027, painting contractors heathridge 6027, online painting heathridge 6027, wall painting heathridge 6027, unit painting quotes heathridge 6027, rental property rental property painters heathridge 6027, interior painting heathridge 6027, cheap rental property painters heathridge 6027, online paint heathridge 6027, painting online heathridge 6027, exterior paint colors heathridge 6027, rental property painting heathridge 6027, exterior painting heathridge 6027, painting contractor quotes heathridge 6027, rental property painter decorator heathridge 6027, professional rental property painters quotes heathridge 6027, commercial rental property painters quotes heathridge 6027, rental property painter heathridge 6027, painting decorating heathridge 6027, local rental property painters get competitive quotes heathridge 6027, paint contractors heathridge 6027, painting websites heathridge 6027, home rental property painter quotes heathridge 6027, painting & decorating quotes heathridge 6027, abc paint & deco heathridge 6027, selling houses heathridge 6027 paint pre sell heathridge 6027, rental property painters registration heathridge 6027 wa, barker whittle painting service heathridge 6027, find a rental property painter heathridge 6027, eric hood painting service heathridge 6027, master rental property painters heathridge 6027, tips for 4 hiring a rental property painter heathridge 6027, heathridge 6027 city rental property painters, local rental property painters heathridge 6027, aj cochrane painting service heathridge 6027, index painting service heathridge 6027, roof painting quotes heathridge 6027, roof rental property painters quote heathridge 6027, roof restoration quotes heathridge 6027, rental property painters jobs heathridge 6027, painting job heathridge 6027, get a free quote heathridge 6027, dulux rental property painters heathridge 6027, dulux accredited rental property painter heathridge 6027, paintng tradesman quotes heathridge 6027, quality rental property painters heathridge 6027, affordable rental property painters heathridge 6027, barker whittle painting service heathridge 6027, licensed rental property painters heathridge 6027, licenced painting heathridge 6027, rental property rental property painters painting heathridge 6027, gum tree rental property painters heathridge 6027, true local rental property painters heathridge 6027, review rental property painters heathridge 6027, rental property painters directory heathridge 6027, hi pages rental property painters heathridge 6027, fast budget rental property painters heathridge 6027, strata maintenance painting heathridge 6027, qualified rental property painters heathridge 6027, orange painting heathridge 6027, colour consultation rental property painters heathridge 6027, get a painting quote heathridge 6027, rental property painters nedlands 6009, rental property painter currambine 6028, commercial rental property painters currambine 6028, currambine 6028 rental property painters WA, rental property rental property painters currambine 6028, rental property painters in currambine 6028, currambine 6028 rental property painter interior & exterior, currambine 6028 rental property rental property painters, industrial rental property painters currambine 6028, residential rental property painters currambine 6028, rental property & home rental property painter currambine 6028, commercial rental property painter currambine 6028, rental property painter in currambine 6028. home rental property painters currambine 6028, professional rental property painters currambine 6028, interior rental property painters currambine 6028, residential rental property painter currambine 6028, unit & rental property rental property painters currambine 6028, currambine 6028 strata company rental property painter, industrial painting currambine 6028, registered rental property painters currambine 6028, rental property painters currambine 6028 northern suburbs, roof rental property painters currambine 6028, strata companies rental property painter currambine 6028, rental property Painting currambine 6028, rental property paint currambine 6028, paint rental property currambine 6028, painting houses currambine 6028, painting a rental property currambine 6028, interior rental property painting currambine 6028, interior rental property paint rental property paints currambine 6028, painting your rental property currambine 6028, rental property painting services, paint your rental property, painting quotes currambine 6028, painting outside of rental property currambine 6028, paints for commercial painting currambine 6028, registered rental property painters currambine 6028, rental property painter currambine 6028 get quotes, commercial rental property painters currambine 6028 competitive quotes, currambine 6028 rental property painters free quotes, rental property rental property painters currambine 6028 get free quotes, rental property painters in currambine 6028 free estimates, currambine 6028 rental property painter free estimate, currambine 6028 rental property rental property painters quotes, industrial rental property painters currambine 6028 free quotes, residential rental property painters currambine 6028 competitive free quotes, rental property rental property painter currambine 6028 yellow pages, strata painting company free quotes, Professional Registered rental property painters currambine 6028, commercial rental property painters currambine 6028 get quotes, office rental property painters currambine 6028, shop rental property painters in currambine 6028, affordable Painting services currambine 6028, painting companies currambine 6028 free quotes, Painting Contractor currambine 6028 free quotes, commercial rental property painters yellow pages currambine 6028, residential rental property painters yellow pages currambine 6028, local rental property painters currambine 6028, yellow pages painting contractors currambine 6028, true local wall rental property painters currambine 6028, mainteance rental property painters currambine 6028, rental property painting service currambine 6028, currambine 6028 city rental property painters currambine 6028, registered rental property painters currambine 6028, police cleared rental property painters currambine 6028, all suburbs painting currambine 6028, northern suburb rental property painters currambine 6028, southern suburb painting currambine 6028, currambine 6028 metropolitain rental property painters currambine 6028, currambine 6028 metro rental property painters currambine 6028, professional rental property painter free quote currambine 6028, painting quotes currambine 6028, painting rental properties quote currambine 6028, rental property painter rental property quotes currambine 6028, rental property painters currambine 6028, rental property painter and decorator currambine 6028, rental property painter online currambine 6028, painting and decorating currambine 6028, rental property painters and decorators currambine 6028, painting contractors currambine 6028, online painting currambine 6028, wall painting currambine 6028, unit painting quotes currambine 6028, rental property rental property painters currambine 6028, interior painting currambine 6028, cheap rental property painters currambine 6028, online paint currambine 6028, painting online currambine 6028, exterior paint colors currambine 6028, rental property painting currambine 6028, exterior painting currambine 6028, painting contractor quotes currambine 6028, rental property painter decorator currambine 6028, professional rental property painters quotes currambine 6028, commercial rental property painters quotes currambine 6028, rental property painter currambine 6028, painting decorating currambine 6028, local rental property painters get competitive quotes currambine 6028, paint contractors currambine 6028, painting websites currambine 6028, home rental property painter quotes currambine 6028, painting & decorating quotes currambine 6028, abc paint & deco currambine 6028, selling houses currambine 6028 paint pre sell currambine 6028, rental property painters registration currambine 6028 wa, barker whittle painting service currambine 6028, find a rental property painter currambine 6028, eric hood painting service currambine 6028, master rental property painters currambine 6028, tips for 4 hiring a rental property painter currambine 6028, currambine 6028 city rental property painters, local rental property painters currambine 6028, aj cochrane painting service currambine 6028, index painting service currambine 6028, roof painting quotes currambine 6028, roof rental property painters quote currambine 6028, roof restoration quotes currambine 6028, rental property painters jobs currambine 6028, painting job currambine 6028, get a free quote currambine 6028, dulux rental property painters currambine 6028, dulux accredited rental property painter currambine 6028, paintng tradesman quotes currambine 6028, quality rental property painters currambine 6028, affordable rental property painters currambine 6028, barker whittle painting service currambine 6028, licensed rental property painters currambine 6028, licenced painting currambine 6028, rental property rental property painters painting currambine 6028, gum tree rental property painters currambine 6028, true local rental property painters currambine 6028, review rental property painters currambine 6028, rental property painters directory currambine 6028, hi pages rental property painters currambine 6028, fast budget rental property painters currambine 6028, strata maintenance painting currambine 6028, qualified rental property painters currambine 6028, orange painting currambine 6028, colour consultation rental property painters currambine 6028, get a painting quote currambine 6028, smart choice painting currambine 6028, rental property painters padbury 6025, rental property painter padbury 6025, commercial rental property painters padbury 6025, padbury 6025 rental property painters WA, rental property rental property painters padbury 6025, rental property painters in padbury 6025, padbury 6025 rental property painter interior & exterior, padbury 6025 rental property rental property painters, industrial rental property painters padbury 6025, residential rental property painters padbury 6025, rental property & home rental property painter padbury 6025, commercial rental property painter padbury 6025, rental property painter in padbury 6025. home rental property painters padbury 6025, professional rental property painters padbury 6025, interior rental property painters padbury 6025, residential rental property painter padbury 6025, unit & rental property rental property painters padbury 6025, padbury 6025 strata company rental property painter, industrial painting padbury 6025, registered rental property painters padbury 6025, rental property painters padbury 6025 northern suburbs, roof rental property painters padbury 6025, strata companies rental property painter padbury 6025, rental property Painting padbury 6025, rental property paint padbury 6025, paint rental property padbury 6025, painting houses padbury 6025, painting a rental property padbury 6025, interior rental property painting padbury 6025, interior rental property paint rental property paints padbury 6025, painting your rental property padbury 6025, rental property painting services, paint your rental property, painting quotes padbury 6025, painting outside of rental property padbury 6025, paints for commercial painting padbury 6025, registered rental property painters padbury 6025, rental property painter padbury 6025 get quotes, commercial rental property painters padbury 6025 competitive quotes, padbury 6025 rental property painters free quotes, rental property rental property painters padbury 6025 get free quotes, rental property painters in padbury 6025 free estimates, padbury 6025 rental property painter free estimate, padbury 6025 rental property rental property painters quotes, industrial rental property painters padbury 6025 free quotes, residential rental property painters padbury 6025 competitive free quotes, rental property rental property painter padbury 6025 yellow pages, strata painting company free quotes, Professional Registered rental property painters padbury 6025, commercial rental property painters padbury 6025 get quotes, office rental property painters padbury 6025, shop rental property painters in padbury 6025, affordable Painting services padbury 6025, painting companies padbury 6025 free quotes, Painting Contractor padbury 6025 free quotes, commercial rental property painters yellow pages padbury 6025, residential rental property painters yellow pages padbury 6025, local rental property painters padbury 6025, yellow pages painting contractors padbury 6025, true local wall rental property painters padbury 6025, mainteance rental property painters padbury 6025, rental property painting service padbury 6025, padbury 6025 city rental property painters padbury 6025, registered rental property painters padbury 6025, police cleared rental property painters padbury 6025, all suburbs painting padbury 6025, northern suburb rental property painters padbury 6025, southern suburb painting padbury 6025, padbury 6025 metropolitain rental property painters padbury 6025, padbury 6025 metro rental property painters padbury 6025, professional rental property painter free quote padbury 6025, painting quotes padbury 6025, painting rental properties quote padbury 6025, rental property painter rental property quotes padbury 6025, rental property painters padbury 6025, rental property painter and decorator padbury 6025, rental property painter online padbury 6025, painting and decorating padbury 6025, rental property painters and decorators padbury 6025, painting contractors padbury 6025, online painting padbury 6025, wall painting padbury 6025, unit painting quotes padbury 6025, rental property rental property painters padbury 6025, interior painting padbury 6025, cheap rental property painters padbury 6025, online paint padbury 6025, painting online padbury 6025, exterior paint colors padbury 6025, rental property painting padbury 6025, exterior painting padbury 6025, painting contractor quotes padbury 6025, rental property painter decorator padbury 6025, professional rental property painters quotes padbury 6025, commercial rental property painters quotes padbury 6025, rental property painter padbury 6025, painting decorating padbury 6025, local rental property painters get competitive quotes padbury 6025, paint contractors padbury 6025, painting websites padbury 6025, home rental property painter quotes padbury 6025, painting & decorating quotes padbury 6025, abc paint & deco padbury 6025, selling houses padbury 6025 paint pre sell padbury 6025, rental property painters registration padbury 6025 wa, barker whittle painting service padbury 6025, find a rental property painter padbury 6025, eric hood painting service padbury 6025, master rental property painters padbury 6025, tips for 4 hiring a rental property painter padbury 6025, padbury 6025 city rental property painters, local rental property painters padbury 6025, aj cochrane painting service padbury 6025, index painting service padbury 6025, roof painting quotes padbury 6025, roof rental property painters quote padbury 6025, roof restoration quotes padbury 6025, rental property painters jobs padbury 6025, painting job padbury 6025, get a free quote padbury 6025, dulux rental property painters padbury 6025, dulux accredited rental property painter padbury 6025, paintng tradesman quotes padbury 6025, quality rental property painters padbury 6025, affordable rental property painters padbury 6025, barker whittle painting service padbury 6025, licensed rental property painters padbury 6025, licenced painting padbury 6025, rental property rental property painters painting padbury 6025, gum tree rental property painters padbury 6025, true local rental property painters padbury 6025, review rental property painters padbury 6025, rental property painters directory padbury 6025, hi pages rental property painters padbury 6025, fast budget rental property painters padbury 6025, strata maintenance painting padbury 6025, qualified rental property painters padbury 6025, orange painting padbury 6025, colour consultation rental property painters padbury 6025, get a painting quote padbury 6025, rental property painters peppermint grove 6011, rental property painter peppermint grove 6011, commercial rental property painters peppermint grove 6011, peppermint grove 6011 rental property painters WA, rental property rental property painters peppermint grove 6011, rental property painters in peppermint grove 6011, peppermint grove 6011 rental property painter interior & exterior, peppermint grove 6011 rental property rental property painters, industrial rental property painters peppermint grove 6011, residential rental property painters peppermint grove 6011, rental property & home rental property painter peppermint grove 6011, commercial rental property painter peppermint grove 6011, rental property painter in peppermint grove 6011. home rental property painters peppermint grove 6011, professional rental property painters peppermint grove 6011, interior rental property painters peppermint grove 6011, residential rental property painter peppermint grove 6011, unit & rental property rental property painters peppermint grove 6011, peppermint grove 6011 strata company rental property painter, industrial painting peppermint grove 6011, registered rental property painters peppermint grove 6011, rental property painters peppermint grove 6011 northern suburbs, roof rental property painters peppermint grove 6011, strata companies rental property painter peppermint grove 6011, rental property Painting peppermint grove 6011, rental property paint peppermint grove 6011, paint rental property peppermint grove 6011, painting houses peppermint grove 6011, painting a rental property peppermint grove 6011, interior rental property painting peppermint grove 6011, interior rental property paint rental property paints peppermint grove 6011, painting your rental property peppermint grove 6011, rental property painting services, paint your rental property, painting quotes peppermint grove 6011, painting outside of rental property peppermint grove 6011, paints for commercial painting peppermint grove 6011, registered rental property painters peppermint grove 6011, rental property painter peppermint grove 6011 get quotes, commercial rental property painters peppermint grove 6011 competitive quotes, peppermint grove 6011 rental property painters free quotes, rental property rental property painters peppermint grove 6011 get free quotes, rental property painters in peppermint grove 6011 free estimates, peppermint grove 6011 rental property painter free estimate, peppermint grove 6011 rental property rental property painters quotes, industrial rental property painters peppermint grove 6011 free quotes, residential rental property painters peppermint grove 6011 competitive free quotes, rental property rental property painter peppermint grove 6011 yellow pages, strata painting company free quotes, Professional Registered rental property painters peppermint grove 6011, commercial rental property painters peppermint grove 6011 get quotes, office rental property painters peppermint grove 6011, shop rental property painters in peppermint grove 6011, affordable Painting services peppermint grove 6011, painting companies peppermint grove 6011 free quotes, Painting Contractor peppermint grove 6011 free quotes, commercial rental property painters yellow pages peppermint grove 6011, residential rental property painters yellow pages peppermint grove 6011, local rental property painters peppermint grove 6011, yellow pages painting contractors peppermint grove 6011, true local wall rental property painters peppermint grove 6011, mainteance rental property painters peppermint grove 6011, rental property painting service peppermint grove 6011, peppermint grove 6011 city rental property painters peppermint grove 6011, registered rental property painters peppermint grove 6011, police cleared rental property painters peppermint grove 6011, all suburbs painting peppermint grove 6011, northern suburb rental property painters peppermint grove 6011, southern suburb painting peppermint grove 6011, peppermint grove 6011 metropolitain rental property painters peppermint grove 6011, peppermint grove 6011 metro rental property painters peppermint grove 6011, professional rental property painter free quote peppermint grove 6011, painting quotes peppermint grove 6011, painting rental properties quote peppermint grove 6011, rental property painter rental property quotes peppermint grove 6011, rental property painters peppermint grove 6011, rental property painter and decorator peppermint grove 6011, rental property painter online peppermint grove 6011, painting and decorating peppermint grove 6011, rental property painters and decorators peppermint grove 6011, painting contractors peppermint grove 6011, online painting peppermint grove 6011, wall painting peppermint grove 6011, unit painting quotes peppermint grove 6011, rental property rental property painters peppermint grove 6011, interior painting peppermint grove 6011, cheap rental property painters peppermint grove 6011, online paint peppermint grove 6011, painting online peppermint grove 6011, exterior paint colors peppermint grove 6011, rental property painting peppermint grove 6011, exterior painting peppermint grove 6011, painting contractor quotes peppermint grove 6011, rental property painter decorator peppermint grove 6011, professional rental property painters quotes peppermint grove 6011, commercial rental property painters quotes peppermint grove 6011, rental property painter peppermint grove 6011, painting decorating peppermint grove 6011, local rental property painters get competitive quotes peppermint grove 6011, paint contractors peppermint grove 6011, painting websites peppermint grove 6011, home rental property painter quotes peppermint grove 6011, painting & decorating quotes peppermint grove 6011, abc paint & deco peppermint grove 6011, selling houses peppermint grove 6011 paint pre sell peppermint grove 6011, rental property painters registration peppermint grove 6011 wa, barker whittle painting service peppermint grove 6011, find a rental property painter peppermint grove 6011, eric hood painting service peppermint grove 6011, master rental property painters peppermint grove 6011, tips for 4 hiring a rental property painter peppermint grove 6011, peppermint grove 6011 city rental property painters, local rental property painters peppermint grove 6011, aj cochrane painting service peppermint grove 6011, index painting service peppermint grove 6011, roof painting quotes peppermint grove 6011, roof rental property painters quote peppermint grove 6011, roof restoration quotes peppermint grove 6011, rental property painters jobs peppermint grove 6011, painting job peppermint grove 6011, get a free quote peppermint grove 6011, dulux rental property painters peppermint grove 6011, dulux accredited rental property painter peppermint grove 6011, paintng tradesman quotes peppermint grove 6011, quality rental property painters peppermint grove 6011, affordable rental property painters peppermint grove 6011, barker whittle painting service peppermint grove 6011, licensed rental property painters peppermint grove 6011, licenced painting peppermint grove 6011, rental property rental property painters painting peppermint grove 6011, gum tree rental property painters peppermint grove 6011, true local rental property painters peppermint grove 6011, review rental property painters peppermint grove 6011, rental property painters directory peppermint grove 6011, hi pages rental property painters peppermint grove 6011, fast budget rental property painters peppermint grove 6011, strata maintenance painting peppermint grove 6011, qualified rental property painters peppermint grove 6011, orange painting peppermint grove 6011, colour consultation rental property painters peppermint grove 6011, get a painting quote peppermint grove 6011, smart choice painting peppermint grove 6011, rental property painters claremont 6010, rental property painter claremont 6010, commercial rental property painters claremont 6010, claremont 6010 rental property painters WA, rental property rental property painters claremont 6010, rental property painters in claremont 6010, claremont 6010 rental property painter interior & exterior, claremont 6010 rental property rental property painters, industrial rental property painters claremont 6010, residential rental property painters claremont 6010, rental property & home rental property painter claremont 6010, commercial rental property painter claremont 6010, rental property painter in claremont 6010. home rental property painters claremont 6010, professional rental property painters claremont 6010, interior rental property painters claremont 6010, residential rental property painter claremont 6010, unit & rental property rental property painters claremont 6010, claremont 6010 strata company rental property painter, industrial painting claremont 6010, registered rental property painters claremont 6010, rental property painters claremont 6010 northern suburbs, roof rental property painters claremont 6010, strata companies rental property painter claremont 6010, rental property Painting claremont 6010, rental property paint claremont 6010, paint rental property claremont 6010, painting houses claremont 6010, painting a rental property claremont 6010, interior rental property painting claremont 6010, interior rental property paint rental property paints claremont 6010, painting your rental property claremont 6010, rental property painting services, paint your rental property, painting quotes claremont 6010, painting outside of rental property claremont 6010, paints for commercial painting claremont 6010, registered rental property painters claremont 6010, rental property painter claremont 6010 get quotes, commercial rental property painters claremont 6010 competitive quotes, claremont 6010 rental property painters free quotes, rental property rental property painters claremont 6010 get free quotes, rental property painters in claremont 6010 free estimates, claremont 6010 rental property painter free estimate, claremont 6010 rental property rental property painters quotes, industrial rental property painters claremont 6010 free quotes, residential rental property painters claremont 6010 competitive free quotes, rental property rental property painter claremont 6010 yellow pages, strata painting company free quotes, Professional Registered rental property painters claremont 6010, commercial rental property painters claremont 6010 get quotes, office rental property painters claremont 6010, shop rental property painters in claremont 6010, affordable Painting services claremont 6010, painting companies claremont 6010 free quotes, Painting Contractor claremont 6010 free quotes, commercial rental property painters yellow pages claremont 6010, residential rental property painters yellow pages claremont 6010, local rental property painters claremont 6010, yellow pages painting contractors claremont 6010, true local wall rental property painters claremont 6010, mainteance rental property painters claremont 6010, rental property painting service claremont 6010, claremont 6010 city rental property painters claremont 6010, registered rental property painters claremont 6010, police cleared rental property painters claremont 6010, all suburbs painting claremont 6010, northern suburb rental property painters claremont 6010, southern suburb painting claremont 6010, claremont 6010 metropolitain rental property painters claremont 6010, claremont 6010 metro rental property painters claremont 6010, professional rental property painter free quote claremont 6010, painting quotes claremont 6010, painting rental properties quote claremont 6010, rental property painter rental property quotes claremont 6010, rental property painters claremont 6010, rental property painter and decorator claremont 6010, rental property painter online claremont 6010, painting and decorating claremont 6010, rental property painters and decorators claremont 6010, painting contractors claremont 6010, online painting claremont 6010, wall painting claremont 6010, unit painting quotes claremont 6010, rental property rental property painters claremont 6010, interior painting claremont 6010, cheap rental property painters claremont 6010, online paint claremont 6010, painting online claremont 6010, exterior paint colors claremont 6010, rental property painting claremont 6010, exterior painting claremont 6010, painting contractor quotes claremont 6010, rental property painter decorator claremont 6010, professional rental property painters quotes claremont 6010, commercial rental property painters quotes claremont 6010, rental property painter claremont 6010, painting decorating claremont 6010, local rental property painters get competitive quotes claremont 6010, paint contractors claremont 6010, painting websites claremont 6010, home rental property painter quotes claremont 6010, painting & decorating quotes claremont 6010, abc paint & deco claremont 6010, selling houses claremont 6010 paint pre sell claremont 6010, rental property painters registration claremont 6010 wa, barker whittle painting service claremont 6010, find a rental property painter claremont 6010, eric hood painting service claremont 6010, master rental property painters claremont 6010, tips for 4 hiring a rental property painter claremont 6010, claremont 6010 city rental property painters, local rental property painters claremont 6010, aj cochrane painting service claremont 6010, index painting service claremont 6010, roof painting quotes claremont 6010, roof rental property painters quote claremont 6010, roof restoration quotes claremont 6010, rental property painters jobs claremont 6010, painting job claremont 6010, get a free quote claremont 6010, dulux rental property painters claremont 6010, dulux accredited rental property painter claremont 6010, paintng tradesman quotes claremont 6010, quality rental property painters claremont 6010, affordable rental property painters claremont 6010, barker whittle painting service claremont 6010, licensed rental property painters claremont 6010, licenced painting claremont 6010, rental property rental property painters painting claremont 6010, gum tree rental property painters claremont 6010, true local rental property painters claremont 6010, review rental property painters claremont 6010, rental property painters directory claremont 6010, hi pages rental property painters claremont 6010, fast budget rental property painters claremont 6010, strata maintenance painting claremont 6010, qualified rental property painters claremont 6010, orange painting claremont 6010, colour consultation rental property painters claremont 6010, get a painting quote claremont 6010, smart choice painting claremont 6010, rental property painters subiaco 6008, rental property painter subiaco 6008, commercial rental property painters subiaco 6008, subiaco 6008 rental property painters WA, rental property rental property painters subiaco 6008, rental property painters in subiaco 6008, subiaco 6008 rental property painter interior & exterior, subiaco 6008 rental property rental property painters, industrial rental property painters subiaco 6008, residential rental property painters subiaco 6008, rental property & home rental property painter subiaco 6008, commercial rental property painter subiaco 6008, rental property painter in subiaco 6008. home rental property painters subiaco 6008, professional rental property painters subiaco 6008, interior rental property painters subiaco 6008, residential rental property painter subiaco 6008, unit & rental property rental property painters subiaco 6008, subiaco 6008 strata company rental property painter, industrial painting subiaco 6008, registered rental property painters subiaco 6008, rental property painters subiaco 6008 northern suburbs, roof rental property painters subiaco 6008, strata companies rental property painter subiaco 6008, rental property Painting subiaco 6008, rental property paint subiaco 6008, paint rental property subiaco 6008, painting houses subiaco 6008, painting a rental property subiaco 6008, interior rental property painting subiaco 6008, interior rental property paint rental property paints subiaco 6008, painting your rental property subiaco 6008, rental property painting services, paint your rental property, painting quotes subiaco 6008, painting outside of rental property subiaco 6008, paints for commercial painting subiaco 6008, registered rental property painters subiaco 6008, rental property painter subiaco 6008 get quotes, commercial rental property painters subiaco 6008 competitive quotes, subiaco 6008 rental property painters free quotes, rental property rental property painters subiaco 6008 get free quotes, rental property painters in subiaco 6008 free estimates, subiaco 6008 rental property painter free estimate, subiaco 6008 rental property rental property painters quotes, industrial rental property painters subiaco 6008 free quotes, residential rental property painters subiaco 6008 competitive free quotes, rental property rental property painter subiaco 6008 yellow pages, strata painting company free quotes, Professional Registered rental property painters subiaco 6008, commercial rental property painters subiaco 6008 get quotes, office rental property painters subiaco 6008, shop rental property painters in subiaco 6008, affordable Painting services subiaco 6008, painting companies subiaco 6008 free quotes, Painting Contractor subiaco 6008 free quotes, commercial rental property painters yellow pages subiaco 6008, residential rental property painters yellow pages subiaco 6008, local rental property painters subiaco 6008, yellow pages painting contractors subiaco 6008, true local wall rental property painters subiaco 6008, mainteance rental property painters subiaco 6008, rental property painting service subiaco 6008, subiaco 6008 city rental property painters subiaco 6008, registered rental property painters subiaco 6008, police cleared rental property painters subiaco 6008, all suburbs painting subiaco 6008, northern suburb rental property painters subiaco 6008, southern suburb painting subiaco 6008, subiaco 6008 metropolitain rental property painters subiaco 6008, subiaco 6008 metro rental property painters subiaco 6008, professional rental property painter free quote subiaco 6008, painting quotes subiaco 6008, painting rental properties quote subiaco 6008, rental property painter rental property quotes subiaco 6008, rental property painters subiaco 6008, rental property painter and decorator subiaco 6008, rental property painter online subiaco 6008, painting and decorating subiaco 6008, rental property painters and decorators subiaco 6008, painting contractors subiaco 6008, online painting subiaco 6008, wall painting subiaco 6008, unit painting quotes subiaco 6008, rental property rental property painters subiaco 6008, interior painting subiaco 6008, cheap rental property painters subiaco 6008, online paint subiaco 6008, painting online subiaco 6008, exterior paint colors subiaco 6008, rental property painting subiaco 6008, exterior painting subiaco 6008, painting contractor quotes subiaco 6008, rental property painter decorator subiaco 6008, professional rental property painters quotes subiaco 6008, commercial rental property painters quotes subiaco 6008, rental property painter subiaco 6008, painting decorating subiaco 6008, local rental property painters get competitive quotes subiaco 6008, paint contractors subiaco 6008, painting websites subiaco 6008, home rental property painter quotes subiaco 6008, painting & decorating quotes subiaco 6008, abc paint & deco subiaco 6008, selling houses subiaco 6008 paint pre sell subiaco 6008, rental property painters registration subiaco 6008 wa, barker whittle painting service subiaco 6008, find a rental property painter subiaco 6008, eric hood painting service subiaco 6008, master rental property painters subiaco 6008, tips for 4 hiring a rental property painter subiaco 6008, subiaco 6008 city rental property painters, local rental property painters subiaco 6008, aj cochrane painting service subiaco 6008, index painting service subiaco 6008, roof painting quotes subiaco 6008, roof rental property painters quote subiaco 6008, roof restoration quotes subiaco 6008, rental property painters jobs subiaco 6008, painting job subiaco 6008, get a free quote subiaco 6008, dulux rental property painters subiaco 6008, dulux accredited rental property painter subiaco 6008, paintng tradesman quotes subiaco 6008, quality rental property painters subiaco 6008, affordable rental property painters subiaco 6008, barker whittle painting service subiaco 6008, licensed rental property painters subiaco 6008, licenced painting subiaco 6008, rental property rental property painters painting subiaco 6008, gum tree rental property painters subiaco 6008, true local rental property painters subiaco 6008, review rental property painters subiaco 6008, rental property painters directory subiaco 6008, hi pages rental property painters subiaco 6008, fast budget rental property painters subiaco 6008, strata maintenance painting subiaco 6008, qualified rental property painters subiaco 6008, orange painting subiaco 6008, colour consultation rental property painters subiaco 6008, get a painting quote subiaco 6008, smart choice painting subiaco 6008, rental property painters cottesloe 6011, rental property painter cottesloe 6011, commercial rental property painters cottesloe 6011, cottesloe 6011 rental property painters WA, rental property rental property painters cottesloe 6011, rental property painters in cottesloe 6011, cottesloe 6011 rental property painter interior & exterior, cottesloe 6011 rental property rental property painters, industrial rental property painters cottesloe 6011, residential rental property painters cottesloe 6011, rental property & home rental property painter cottesloe 6011, commercial rental property painter cottesloe 6011, rental property painter in cottesloe 6011. home rental property painters cottesloe 6011, professional rental property painters cottesloe 6011, interior rental property painters cottesloe 6011, residential rental property painter cottesloe 6011, unit & rental property rental property painters cottesloe 6011, cottesloe 6011 strata company rental property painter, industrial painting cottesloe 6011, registered rental property painters cottesloe 6011, rental property painters cottesloe 6011 northern suburbs, roof rental property painters cottesloe 6011, strata companies rental property painter cottesloe 6011, rental property Painting cottesloe 6011, rental property paint cottesloe 6011, paint rental property cottesloe 6011, painting houses cottesloe 6011, painting a rental property cottesloe 6011, interior rental property painting cottesloe 6011, interior rental property paint rental property paints cottesloe 6011, painting your rental property cottesloe 6011, rental property painting services, paint your rental property, painting quotes cottesloe 6011, painting outside of rental property cottesloe 6011, paints for commercial painting cottesloe 6011, registered rental property painters cottesloe 6011, rental property painter cottesloe 6011 get quotes, commercial rental property painters cottesloe 6011 competitive quotes, cottesloe 6011 rental property painters free quotes, rental property rental property painters cottesloe 6011 get free quotes, rental property painters in cottesloe 6011 free estimates, cottesloe 6011 rental property painter free estimate, cottesloe 6011 rental property rental property painters quotes, industrial rental property painters cottesloe 6011 free quotes, residential rental property painters cottesloe 6011 competitive free quotes, rental property rental property painter cottesloe 6011 yellow pages, strata painting company free quotes, Professional Registered rental property painters cottesloe 6011, commercial rental property painters cottesloe 6011 get quotes, office rental property painters cottesloe 6011, shop rental property painters in cottesloe 6011, affordable Painting services cottesloe 6011, painting companies cottesloe 6011 free quotes, Painting Contractor cottesloe 6011 free quotes, commercial rental property painters yellow pages cottesloe 6011, residential rental property painters yellow pages cottesloe 6011, local rental property painters cottesloe 6011, yellow pages painting contractors cottesloe 6011, true local wall rental property painters cottesloe 6011, mainteance rental property painters cottesloe 6011, rental property painting service cottesloe 6011, cottesloe 6011 city rental property painters cottesloe 6011, registered rental property painters cottesloe 6011, police cleared rental property painters cottesloe 6011, all suburbs painting cottesloe 6011, northern suburb rental property painters cottesloe 6011, southern suburb painting cottesloe 6011, cottesloe 6011 metropolitain rental property painters cottesloe 6011, cottesloe 6011 metro rental property painters cottesloe 6011, professional rental property painter free quote cottesloe 6011, painting quotes cottesloe 6011, painting rental properties quote cottesloe 6011, rental property painter rental property quotes cottesloe 6011, rental property painters cottesloe 6011, rental property painter and decorator cottesloe 6011, rental property painter online cottesloe 6011, painting and decorating cottesloe 6011, rental property painters and decorators cottesloe 6011, painting contractors cottesloe 6011, online painting cottesloe 6011, wall painting cottesloe 6011, unit painting quotes cottesloe 6011, rental property rental property painters cottesloe 6011, interior painting cottesloe 6011, cheap rental property painters cottesloe 6011, online paint cottesloe 6011, painting online cottesloe 6011, exterior paint colors cottesloe 6011, rental property painting cottesloe 6011, exterior painting cottesloe 6011, painting contractor quotes cottesloe 6011, rental property painter decorator cottesloe 6011, professional rental property painters quotes cottesloe 6011, commercial rental property painters quotes cottesloe 6011, rental property painter cottesloe 6011, painting decorating cottesloe 6011, local rental property painters get competitive quotes cottesloe 6011, paint contractors cottesloe 6011, painting websites cottesloe 6011, home rental property painter quotes cottesloe 6011, painting & decorating quotes cottesloe 6011, abc paint & deco cottesloe 6011, selling houses cottesloe 6011 paint pre sell cottesloe 6011, rental property painters registration cottesloe 6011 wa, barker whittle painting service cottesloe 6011, find a rental property painter cottesloe 6011, eric hood painting service cottesloe 6011, master rental property painters cottesloe 6011, tips for 4 hiring a rental property painter cottesloe 6011, cottesloe 6011 city rental property painters, local rental property painters cottesloe 6011, aj cochrane painting service cottesloe 6011, index painting service cottesloe 6011, roof painting quotes cottesloe 6011, roof rental property painters quote cottesloe 6011, roof restoration quotes cottesloe 6011, rental property painters jobs cottesloe 6011, painting job cottesloe 6011, get a free quote cottesloe 6011, dulux rental property painters cottesloe 6011, dulux accredited rental property painter cottesloe 6011, paintng tradesman quotes cottesloe 6011, quality rental property painters cottesloe 6011, affordable rental property painters cottesloe 6011, barker whittle painting service cottesloe 6011, licensed rental property painters cottesloe 6011, licenced painting cottesloe 6011, rental property rental property painters painting cottesloe 6011, gum tree rental property painters cottesloe 6011, true local rental property painters cottesloe 6011, review rental property painters cottesloe 6011, rental property painters directory cottesloe 6011, hi pages rental property painters cottesloe 6011, fast budget rental property painters cottesloe 6011, strata maintenance painting cottesloe 6011, qualified rental property painters cottesloe 6011, orange painting cottesloe 6011, colour consultation rental property painters cottesloe 6011, get a painting quote cottesloe 6011, smart choice painting cottesloe 6011, rental property painters rental property joondalup, rental property painter rental property joondalup, commercial rental property painters rental property joondalup, rental property joondalup rental property painters WA, rental property rental property painters rental property joondalup, rental property painters in rental property joondalup, rental property joondalup rental property painter interior & exterior, rental property joondalup rental property rental property painters, industrial rental property painters rental property joondalup, residential rental property painters rental property joondalup, rental property & home rental property painter rental property joondalup, commercial rental property painter rental property joondalup, rental property painter in rental property joondalup. home rental property painters rental property joondalup, professional rental property painters rental property joondalup, interior rental property painters rental property joondalup, residential rental property painter rental property joondalup,